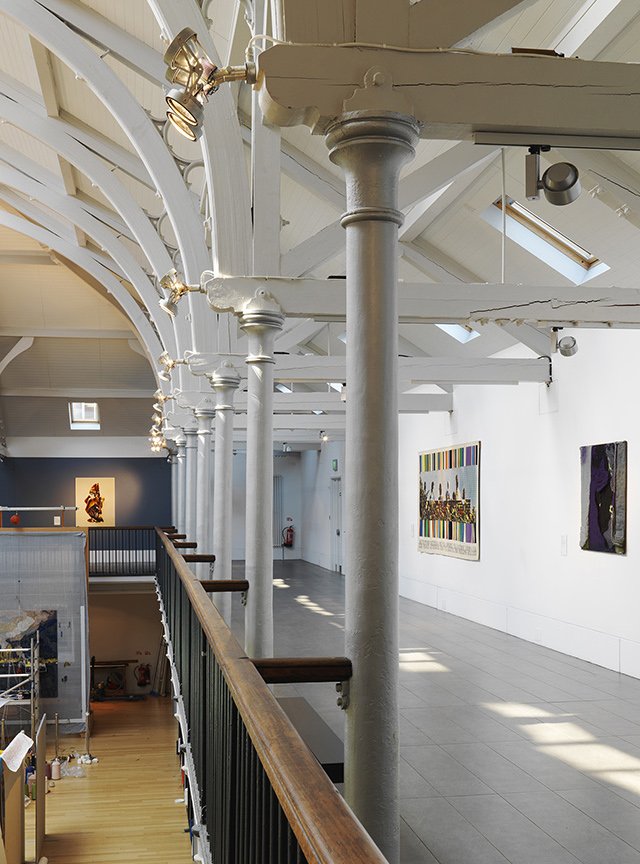 Museum
Dovecot Studios
With a National Art Pass you get
The more you see, the more we do.
The National Art Pass lets you enjoy free entry to hundreds of museums, galleries and historic places across the UK, while raising money to support them.
indicates offers with National Art Pass
A landmark centre for contemporary art, craft and design, Dovecot Studios is built around a leading international tapestry studio in the heart of Edinburgh's Old Town.
Founded in 1912, with weavers from William Morris's workshops, Dovecot Tapestry Studio continues a century-long heritage of collaborating with leading international artists, from Graham Sutherland to Chris Ofili.
Now housed in a renovated Victorian baths building with a café attached, Dovecot seeks to bring the innovative work of contemporary artists and makers to a wider audience.
The gallery offers an exhibitions and events programme for those who share a passion for making and the creative arts.