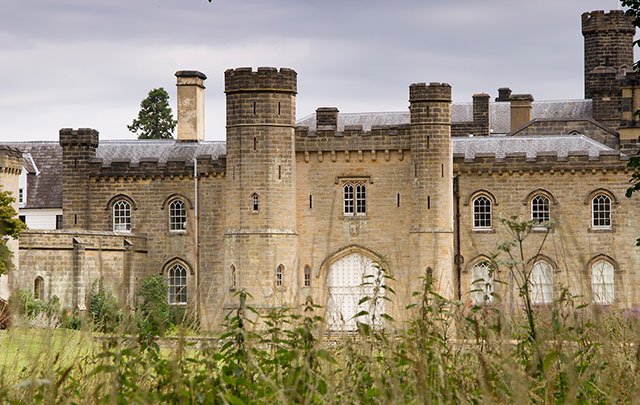 Museum
Chiddingstone Castle
With a National Art Pass you get
£9.50
£4.75 Standard entry price
indicates offers with National Art Pass
Set in 35 acres of informal grounds, this country house with Tudor origins and Victorian rooms was redesigned to resemble a medieval castle in the 19th century.
The house is filled with extraordinary artefacts which were collected by one man, Denys Eyre Bower, who lived at the Castle from 1955 to 1977. The collections include Japanese lacquer and Samurai armour, Ancient Egyptian artefacts, Buddhist objects, Stuart paintings and Jacobite manuscripts.
The grounds feature views of the North Downs, a Victorian Orangery, large open lawns, woodland and a lake which is naturally stocked and can be fished all year round. From the Castle you can take a five-minute stroll over the bridge crossing our lake into the charming village of Chiddingstone.
Enjoy a light lunch or cream tea served at your table on traditional china, and browse the Gift Shop in the Well Tower which sells a delightful array of local produce, gifts, antiques and second hand books. Dogs on leads are welcome in the grounds and courtyard tea room.
Look out for The Wild Escape at museums and galleries in the next few months. Many have special events, or you can use our audio introduction to help children get involved at any cultural venue.
Visiting with children?
Use our audio introduction to inspire a visit to any
museum, gallery or historic house
local to you. Then, just send us your child's animal artwork when it's finished and we'll add it to the epic collective artwork that launches on Earth Day 2023.
The more you see, the more we do.
The National Art Pass lets you enjoy free entry to hundreds of museums, galleries and historic places across the UK, while raising money to support them.