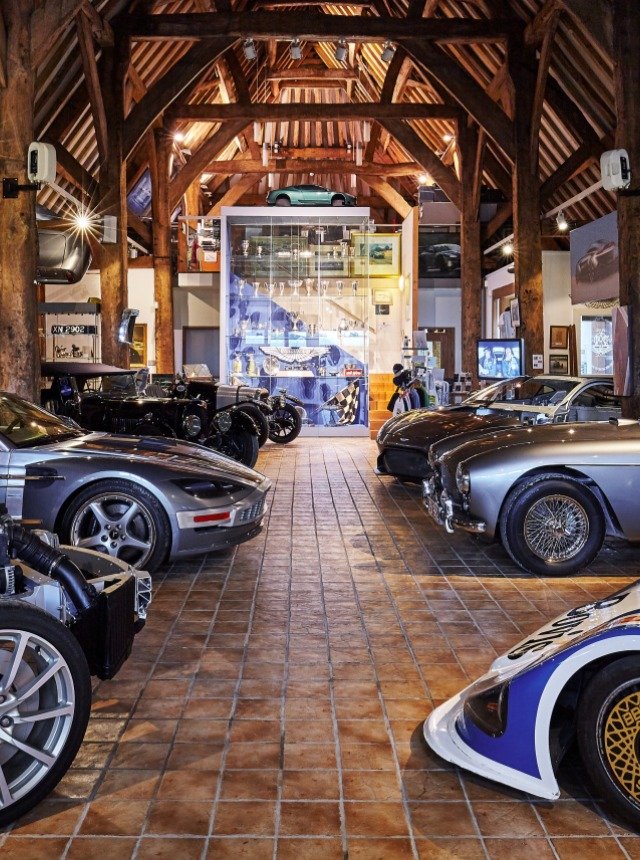 Museum
Aston Martin Museum
With a National Art Pass you get
The more you see, the more we do.
The National Art Pass lets you enjoy free entry to hundreds of museums, galleries and historic places across the UK, while raising money to support them.
indicates offers with National Art Pass
Oozing luxury and old Hollywood glamour, the Aston Martin brand is known and loved across the world. This dedicated museum space in Oxfordshire celebrates the rich history of the masterfully crafted cars that bear its name.
Classic cars are the beating heart of this museum, as they boast gorgeous Aston Martin models from the 50s and 70s, well-known Nimrod racing models and the star in the collection, the Aston Martin A3. One of the most significant Aston Martin cars in existence, the elegant A3 is also the oldest known model.
There is an extensive scale model collection, trophies from famous racers such as Stirling Moss, Carroll Shelby and David Brown, as well as overalls, helmets and equipment worn and used by them over Aston Martin?s history. This is combined with a large photograph collection exploring Aston Martin?s public and private persona, as well as a fascinating collection of car engines giving an insight into the complex mechanics and expert craftsmanship that goes in to creating a classic car.
Step into the shoes of a certain British secret agent and explore these iconic luxury sportscars, and you can even pick some official 007 merchandise in the museum shop to really look the part.