Jeremy Musson, architectural historian and country house specialist, explores the stories of some of the Cotswolds country houses which he has written about for Country Life and for his 2018 book Secret Houses of the Cotswolds, a collaboration with photographer Hugo Rittson Thomas, published, by Frances Lincoln. The houses range from stately Stanway House to classical Upton House; the lecture will include some reference to Kelmscott Manor for which he recently wrote the new guidebook.
Mr Musson was born in London, and grew up in Surrey. After a law degree and an MPhil in renaissance history and art history, he worked for the Victorian Society and the National Trust before joining Country Life magazine, where he was architectural editor in 1998-2007, specialising in the history of the English country house. He has written numerous books on different aspects of this subject, and alongside work as a heritage and design consultant, he also teaches on courses at the University of Cambridge and New York University's London programme. He is a trustee of the Historic Houses Foundation.
Ticket price of £20.00 to include drink/canapes
This listing is supplied by one of our museum partners and is not moderated by Art Fund.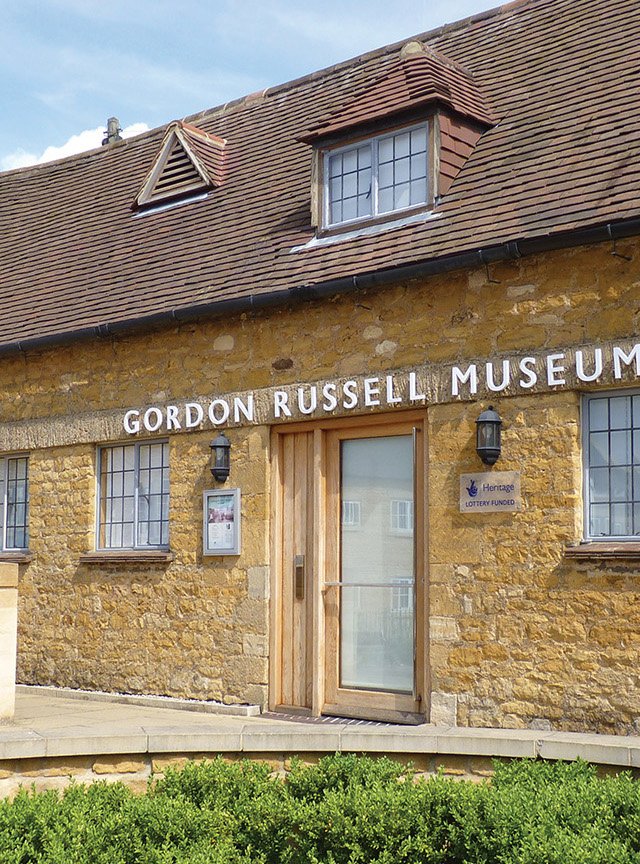 Get a National Art Pass and explore Gordon Russell Design Museum
You'll see more art and your membership will help museums across the UK
National Art Pass offers available at Gordon Russell Design Museum
50% off entry
£5
£2.50 Standard entry price
How to get there
15 Russell Square, Broadway, Worcestershire, WR12 7AP
01386 854695
Opening times
Our opening hours are Tuesday-Sunday 10am-4pm (last admission 3.30pm)
Please note: as we are reliant on volunteers, weekend opening hours may sometimes vary. Please check Art Tickets for up-to-date ticket availability.
How to get there
What else is on at Gordon Russell Design Museum
The more you see, the more we do.
The National Art Pass lets you enjoy free entry to hundreds of museums, galleries and historic places across the UK, while raising money to support them.