Join us at Norton Priory this Earth Day as part of Art Fund's nationwide celebration of wildlife, The Wild Escape.
Inspired by the badger on the Brooke family crest, Brooke's Wild Adventure will explore the habitats of badgers and the world around them.
The weekend will include:
Habitats trail: Follow our trail to find out more about the animals and creatures which live in our woodland and in our walled garden

Mini beast hunt! Discover the different types of mini beasts badgers eat to learn more about these fascinating creatures inspired by Brooke the badger. Saturday 11am - 2pm.

Join artists from Hazlehurst Studios as they navigate the intriguing world of badgers! Help them create a habitat suitable for a badger to live in. This will be a drop in activity across both days, creating a collaborative piece of artwork made from a variety of materials. You will learn interesting facts about badgers along the way, whilst having conversations about more environmentally friendly art materials. Both days 10am - 3pm.
The Wild Escape is inspired by Wild Isles, a landmark BBC series exploring the flora and fauna of the UK.
---
Be part of The Wild Escape, a nationwide celebration of UK nature inspired by the wildlife found in museum and galleries. The Wild Escape is made possible with support from Arts Council England's National Lottery Project Grants, with additional support from Bloomberg Philanthropies, Kusuma Trust, Foyle Foundation and a group of generous individuals and trusts.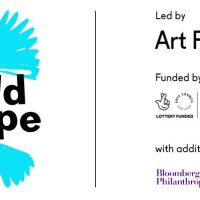 This listing is supplied by one of our museum partners and is not moderated by Art Fund.
Explore museums together
Add Plus Kids to your National Art Pass for just £15 and unlock fantastic benefits for the whole family at museums across the UK.