The Wild Escape – Comic Challenge
A new family activity in our museum gallery!
Imagine if all the animals in the museum suddenly came to life, jumped out of the display and decided to go on an adventure!
Grab a comic strip, pick an animal and help the go on a wild escape! If you give your comic to a member of staff, we'll add it to our gallery of animal escapees.
This four panel comic was specially designed by Clarice for The Wild Escape.
---
Be part of The Wild Escape, a nationwide celebration of UK nature inspired by the wildlife found in museum and galleries. The Wild Escape is made possible with support from Arts Council England's National Lottery Project Grants, with additional support from Bloomberg Philanthropies, Kusuma Trust, Foyle Foundation and a group of generous individuals and trusts.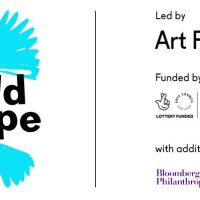 Explore museums together
Add Plus Kids to your National Art Pass for just £15 and unlock fantastic benefits for the whole family at museums across the UK.