The Wild Escape: Novium to Nature
These workshops, as part of our 'Wild Escape' project, will explore the important role nature and wildlife play in our local environment.
Developed and led by professional artist Rachel Johnston, the workshops, will take inspiration from objects within the museum's collection as a starting point for a discussion of the importance of animals in the natural world. Youngsters, aged 7 – 11, will explore the adventures these creatures could have in our local habitat. The young artists will then work with textiles to make prints of their chosen animals and tell the story of what it would be like if they could make their 'Wild Escape' into the local habitat.
Individual artworks created in the workshops will be combined to create one large piece – due to be unveiled at a community event at the Guildhall in Priory Park on Earth Day 2023 (Saturday 22nd April)
---
Be part of The Wild Escape, a nationwide celebration of UK nature inspired by the wildlife found in museum and galleries. The Wild Escape is made possible with support from Arts Council England's National Lottery Project Grants, with additional support from Bloomberg Philanthropies, Kusuma Trust, Foyle Foundation and a group of generous individuals and trusts.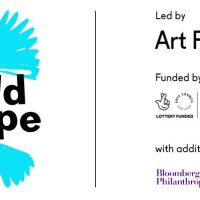 This listing is supplied by one of our museum partners and is not moderated by Art Fund.
Explore museums together
Add Plus Kids to your National Art Pass for just £15 and unlock fantastic benefits for the whole family at museums across the UK.