Crafty Romans: Wild Arbeia
Make an animal picture to take away.
Explore the animals that lived at and around Arbeia Roman fort 2000 years ago and the importance they played in the inhabitants' life. A small handling collection of animal artefacts will be available to look at.
Drop in activity, booking not required.
---
Be part of The Wild Escape, a nationwide celebration of UK nature inspired by the wildlife found in museum and galleries. The Wild Escape is made possible with support from Arts Council England's National Lottery Project Grants, with additional support from Bloomberg Philanthropies, Kusuma Trust, Foyle Foundation and a group of generous individuals and trusts.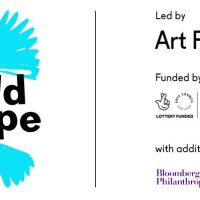 Explore museums together
Add Plus Kids to your National Art Pass for just £15 and unlock fantastic benefits for the whole family at museums across the UK.