Where would the art world be without the natural world? Lots of us love animals, but do we know which are at risk of extinction?
Join us to explore the Hunterian Zoology Museum, (Graham Kerr Building, University of Glasgow) and think about animals in danger. There will be facilitated arts and crafts, activities and a trail that will be themed around the International Union for the Conservation of Nature Red List. We have recently added categories from this list to our displays so you can see which animals are Extinct, Endangered or Least concern (just 3 of 9 possible categories). How well do you know your animals?
As part of Art Fund UK's "Wild Escape" programme, we are crossing the worlds of science and art. Join us to reimagine some of the animals in their more natural habitats and share our creations with others taking part. Perhaps you are happier just exploring the animals on display – why not take a trail? When you have done all you want in the Zoology Museum, make the full leap across to the arts by taking the self-led trail of the nearby Hunterian Art Gallery. There will be a recently opened new display and the trail will explore it from the perspective of animals, animal products and the natural world.
---
Be part of The Wild Escape, a nationwide celebration of UK nature inspired by the wildlife found in museum and galleries. The Wild Escape is made possible with support from Arts Council England's National Lottery Project Grants, with additional support from Bloomberg Philanthropies, Kusuma Trust, Foyle Foundation and a group of generous individuals and trusts.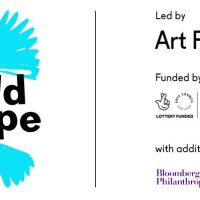 This listing is supplied by one of our museum partners and is not moderated by Art Fund.
Explore museums together
Add Plus Kids to your National Art Pass for just £15 and unlock fantastic benefits for the whole family at museums across the UK.