Marc Brunel developed the tunnelling shield which paved the way for all modern tunnels. But he was only imitating nature.
This interactive exhibition for Easter holidays 2023 will reveal how Marc Brunel was inspired by Teredo Navalis, the humble shipworm, and will include a live demo of the creatures themselves.
---
Be part of The Wild Escape, a nationwide celebration of UK nature inspired by the wildlife found in museum and galleries. The Wild Escape is made possible with support from Arts Council England's National Lottery Project Grants, with additional support from Bloomberg Philanthropies, Kusuma Trust, Foyle Foundation and a group of generous individuals and trusts.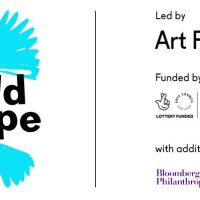 This listing is supplied by one of our museum partners and is not moderated by Art Fund.
Explore museums together
Add Plus Kids to your National Art Pass for just £15 and unlock fantastic benefits for the whole family at museums across the UK.