Where to see art you've made happen
Published 12 November 2018
Our crowdfunding platform, Art Happens, gives museums and audiences the power to bring creative projects to life together. Here's where you can see the results around the UK.
The support of funders like you has helped to realise a huge range of ideas – everything from exhibitions celebrating underappreciated names to the creation of a mini golf course designed by artists!
Below is a list of the permanent fixtures and exhibitions supported through Art Happens that you can see right now. We'll keep it updated with what's currently on view, so that you can see the results of your support all across the UK.
To see everything that Art Happens has made possible, check out the archive.
Theicon signifies when there is a National Art Pass offer
1
The women who helped to establish the Foundling Hospital – now the Foundling Museum – are celebrated in Ladies of Quality & Distinction, an exhibition that puts them 'back in the picture'. Thanks to the support of 336 funders through Art Happens, 21 portraits have been reunited and rehung on the site these women championed.
2
After an Art Happens campaign supported by 120 funders allowed Nantgarw Chinaworks Museum to recreate a porcelain recipe thought lost for 200 years, examples of this exquisite and delicate porcelain are now on show. The chinaworks' artist-in-residence has been able to create, fire and exhibit new work made with the porcelain on the premises.
3
Free entry and free exhibitions
Two of the fans produced for Street Fans – an exhibition supported by 151 Art Happens funders in which contemporary street artists designed fans for a master fan-maker – are now on permanent display at the Fan Museum.
4
Free to all
With the support of 386 funders through Art Happens, South London Gallery were able to kit out a former Fire Station as an annexe to their main gallery. Explore this new contemporary art space and see how it makes a difference locally with its community and education facilities.
5
A collection of work by 20th-century British artist John Piper is brought together in a dedicated, permanent gallery at the River & Rowing Museum, thanks to 155 funders through Art Happens. From stained glass and ceramics to paintings and drawings, visitors can appreciate Piper's diverse output in the town where he spent much of his working life.
6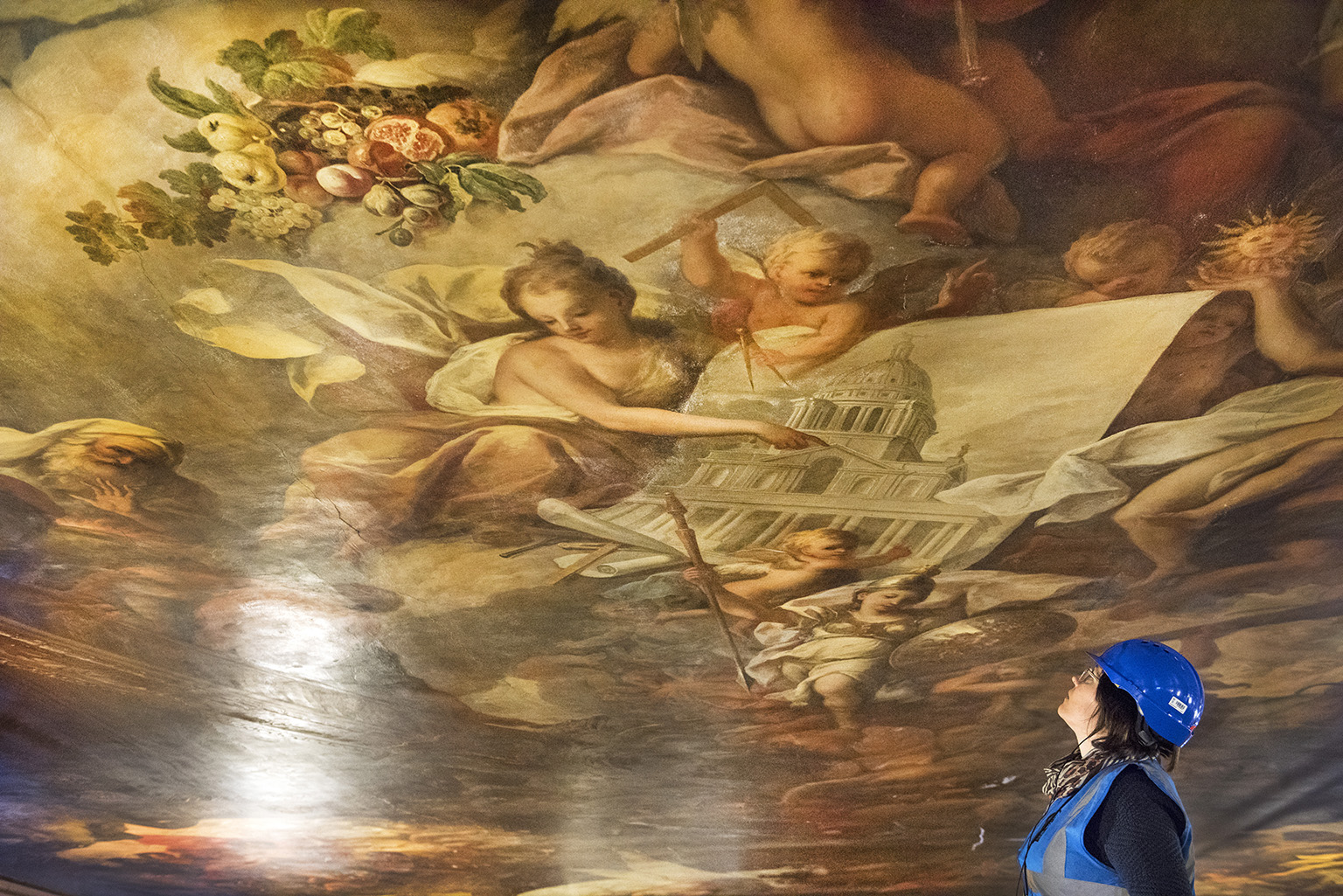 Free to all
One of the finest Baroque interiors in Europe, the Painted Hall of the Old Royal Naval College is often called 'the Sistine Chapel of the UK'. As part of a wider conservation plan to restore the hall, 272 funders through Art Happens enabled conservation work to be carried out on its centrepiece, the proscenium arch – now re-gilded and shining brightly once more.
7
50% off entry and exhibitions
The country retreat of the Bloomsbury group – a loose collective of early 20th-century writers, thinkers and artists – Charleston is the only complete example of a Bloomsbury interior in the world. You can see walls, furniture and canvases painted by the group's artists, including Vanessa Bell and Duncan Grant, now restored and protected for future generations thanks to 318 funders through Art Happens.
8
Free to all
An immersive space inspired by the Vauxhall Pleasure Gardens in their heyday, the Pleasure Gardens gallery at the Museum of London features 12 mannequins dressed in spectacular clothing from the 18th and 19th centuries. They're now 're-dressed' thanks to the support of 266 funders through Art Happens, helping the museum to rotate and conserve fragile garments.