Top 10 London contemporary galleries
Published 11 March 2016
We pick out the most cutting-edge, renowned and innovative contemporary spaces in London.
Theicon signifies when there is a National Art Pass offer
1
Free to all
It championed the young British artists in the 1990s, and brought international art stars like Julian Schnabel to Britain. The South London Gallery is always worth a trip to Camberwell.
A well-loved institution, the South London Gallery has been bringing contemporary art to the inhabitants of south London for over a century. This red-bricked Victorian building on Peckham Road is today best known for staging exhibitions by emerging yBas like Tracey Emin, Marc Quinn and Gavin Turk, but it is also celebrated for providing a platform for artists from minority backgrounds, like the highly influential artist and writer Rasheed Araeen. Not only is it an exhibition space, it also has an inspired education program that runs throughout the year, working with residents and supporting local initiatives.
2
Free to all
A cultural Titan set in the heart of London's east end, The Whitechapel Gallery has been punching above its weight for over a century.
Founded in 1901 to bring great art to the people of east London, it has succeeded in its endeavor ever since. In 1939 Picasso's masterpiece Guernica came here and soon after other international art stars followed; Jackson Pollock, Sol leWitt, Cindy Sherman and Nan Goldin to name a few. Today the Whitechapel Gallery is a fixture on London's cultural map, bringing emerging and modern artists to light. Every three years it runs the London Open, a contemporary exhibition open to any artist living in the capital. As an indicator of the latest trends in art, it is the there is nowhere better.
3
Free entry and free exhibitions
The ICA is a stimulating capsule of culture situated in the heart of Westminster, where better for this radical innovator?
Surrounded by Embassies, MI5 and numerous civic bureaus, the ICA is a curious anomaly on The Mall. Founded in 1946, it has been a great promoter of radical outsiders since its inception. Richard Hamilton and Eduardo Paolozzi had exhibitions here in the 1960s, and it gave a platform to controversial bad boys Robert Mapplethorpe and Damien Hirst. Not just a place for artists, it also runs an art house cinema, a writers-in-residency of which Zadie Smith is a beneficiary, and is lauded for its single-minded pursuit of new music. Fledgling bands get their breaks here, past alumni include The Clash, The Stone Roses, Blondie and Franz Ferdinand.
4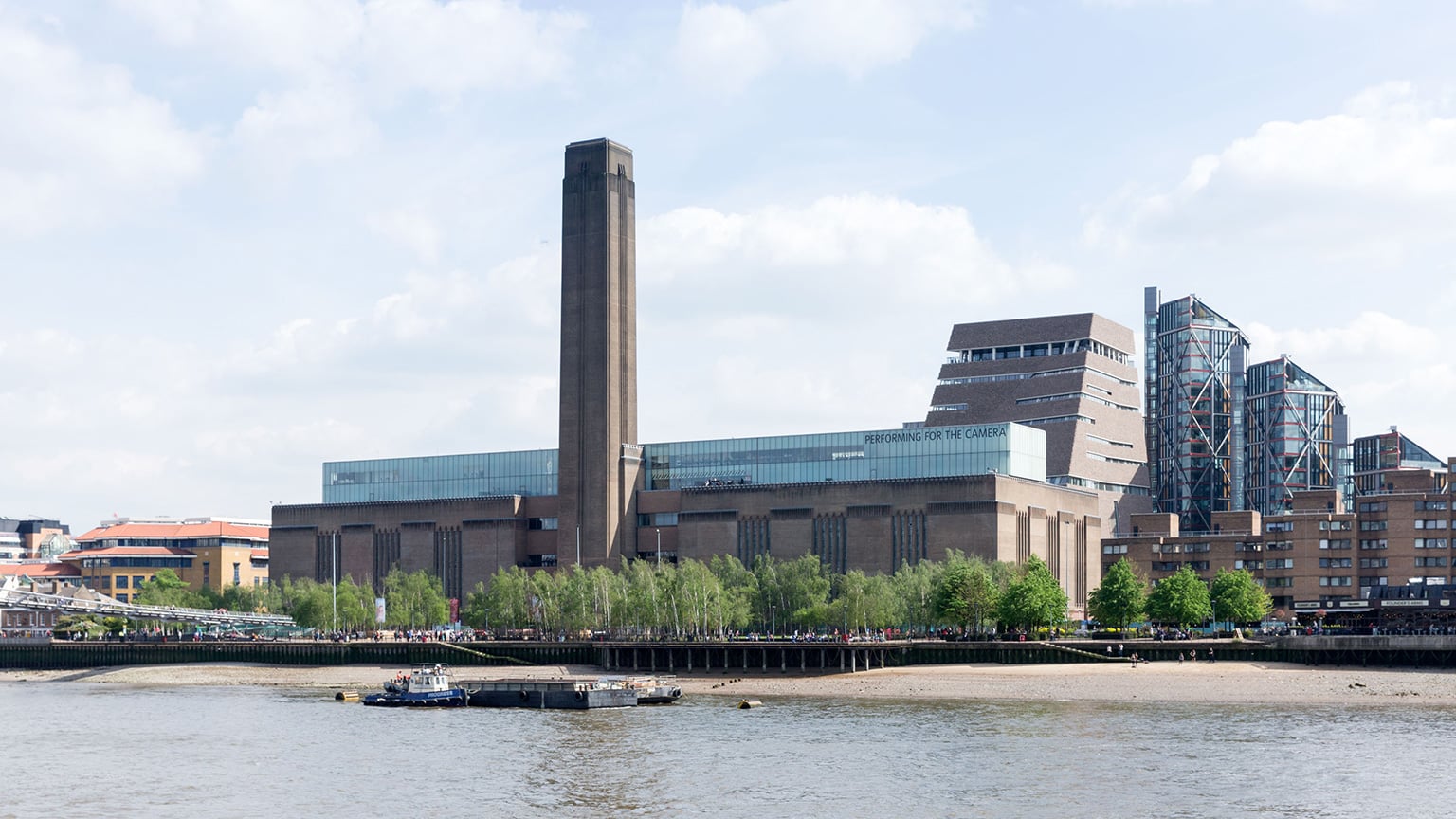 Free to all
The building that re-wrote the rule book of what an art gallery should be, Tate Modern has become one of London's best-loved attractions.
Tate Modern's opening in 2001 was one of the most hotly anticipated events of the millennium. Fifteen years on, the gallery continues to inspire and excite with its innovative exhibitions. It leads the way in performance art and has an excellent permanent collection of modern art which includes great pioneers like Jackson Pollock and Eva Hesse. In recent years it has become a tireless promoter of art from outside the West. Exhibitions by South African artist Nicholas Hlobo, Bengali artist Somnath Hore and Lebanese artist Saloua Raouda Choucair reveal the gallery to be a visionary institution with a truly international outlook embracing art from across the globe and re-awakening interest in artists once overlooked because of race and gender.
5
A dynamic exhibition venue set in an architecturally ambitious development, the Barbican Art Gallery presents a rich mix of international art stars.
Based in the centre of the City of London, the Barbican Art Gallery hosts exhibitions by cutting edge designers, architects and artists. Opened in 1982 in the iconic tooled-concrete building, the gallery's ethos is to bring visibility to leading twentieth century modernists while also pursuing a contemporary agenda. This has produced a vibrant program of exhibitions by architects and designers like Le Corbusier, Charles and Ray Eames and Avar Alto. Its Curve Gallery actively commissions young contemporary artists to make one off pieces. Past artists have included techno-pioneer Rafael Lozano-Hemmer and conceptual artist Bedwyr Williams.
6
Free to all
Set in the beautiful environs of Kensington Gardens, the small and airy Serpentine Gallery is a magical venue for contemporary art.
The Serpentine Gallery opened in 1970 in a former tea pavilion in Kensington Gardens. Its secluded location coupled with its proximity to Kensington High Street, makes it an attractive destination for sightseers. The recent addition of the Sackler Gallery just over the bridge in a former arsenal has meant an expanded exhibition program that champions contemporary and emerging artists. With uber curator Hans Ulrich Obrist and the astute Julia Peyton-Jones at the helm, the gallery has had a glittering array of art stars over the years including Jake and Dinos Chapman, Shirin Neshat and Christan Boltanski.