Ten things to do for the Easter holidays
Published 11 February 2016
Round up the family! Our pick of 10 incredible places to visit over the Easter holidays.
Theicon signifies when there is a National Art Pass offer
1
50% off entry and exhibitions
This grand ducal palace set in rolling parkland is home to an impressive art collection shaped by 14 generations of Cavendish family members. As well as the chance to explore the house and works on display, this Easter sees a host of fun family activities, including spring-themed willow and wicker animal sculptures to find, a chocolate egg hunt, an Easter Eggspress trailer ride, and even appearances from the infamous bunny. From 24 March to 8 April.
2
This Grade I listed villa houses an interesting collection of 17th and 18th-century paintings and decorative art and is surrounded by intimate pleasure gardens where Jane Austen once walked. On 25 March, the museum will hold an Easter Eggstravaganza inspired by the vibrant, colourful paintings of Anthony Fry, where visitors can decorate Easter eggs using traditional Indian patterns.
3
Free to all
Free entry and free exhibitions
The museum's eclectic collection of over 350,000 objects spans anthropology, natural history, musical instruments and an aquarium. Favourites include the famous overstuffed walrus and impressive musical instrument gallery. This Easter, the venue will present the Horniman Easter Fair (31 March and 1 April), complete with arts and crafts, a farmers' market, dance workshops, face painting and puppet making.
4
Take the family back in time and explore 500 years of history in this wonderful Tudor building crammed with arms, armour and tapestries. This Easter, there's a Cadbury Egg Hunt from 30 March - 2 April, starting in the formal gardens.
5
Wander around this living museum in the Ironbridge Gorge and experience what it was like to live in a town in East Shropshire around 1900. Interact with costumed actors, visit the shops, buy fish and chips and pies with shillings and pence and see plumbers, tinsmiths and plasterers ply their trades. Over Easter you can celebrate with the residents of Blists Hill in traditional Victorian style: there's an Easter bonnet parade, real chicks hatching, printing workshops and egg dancing.
6
Free to all
The museum holds over a million objects that tell the story of the City of London from prehistoric times to the present day. Wander around the permanent collections, learn about the Suffragettes in one of the current temporary exhibitions and take part in a huge variety of workshops. From creating cyborg versions of themselves and turning classic toys into robots, to designing new modes of transport, there's a wealth of activities for kids this Easter.
7
Free to all
Explore the whole world in one museum, from Egyptian mummies to casts of dinosaur bones, and then go beyond into outer space via the Planetarium. Introduce your group to the secrets of a vanished empire in the Terracotta Warriors exhibition and, if you have children under five with you, take advantage of the Terracotta Toddlers workshops over the holidays. These hands-on sessions include a 'dough disco', an up-close encounter with a real Terracotta Warrior and lots of clay to play with.
8
Roll up for all the fun of the fair at this unique indoor attraction filled with working vintage rides, displays and colourful artwork. Among the highlights are a beautifully painted roundabout with galloping horses, a fairground organ, a ghost train, dodgems, a children's platform toy set and a traditional travelling sweet stall. Over the holidays, try your hand at juggling and stilt-walking with the Easter Circus Eggstravaganza.
9
Unlike in many traditional galleries, here children can get up close to the internationally acclaimed sculptures. Favourites include Playground by artist collective Greyworld, a musical sculpture that kids love to step across, and Crawling by Sophie Ryder, a half-woman, half-hare made from domestic items and plastic toys. Children can run around freely in the fresh air, or you can watch the scudding clouds from the comfort of James Turrell's Deer Shelter Skyspace, commissioned by Art Fund in 2007.
10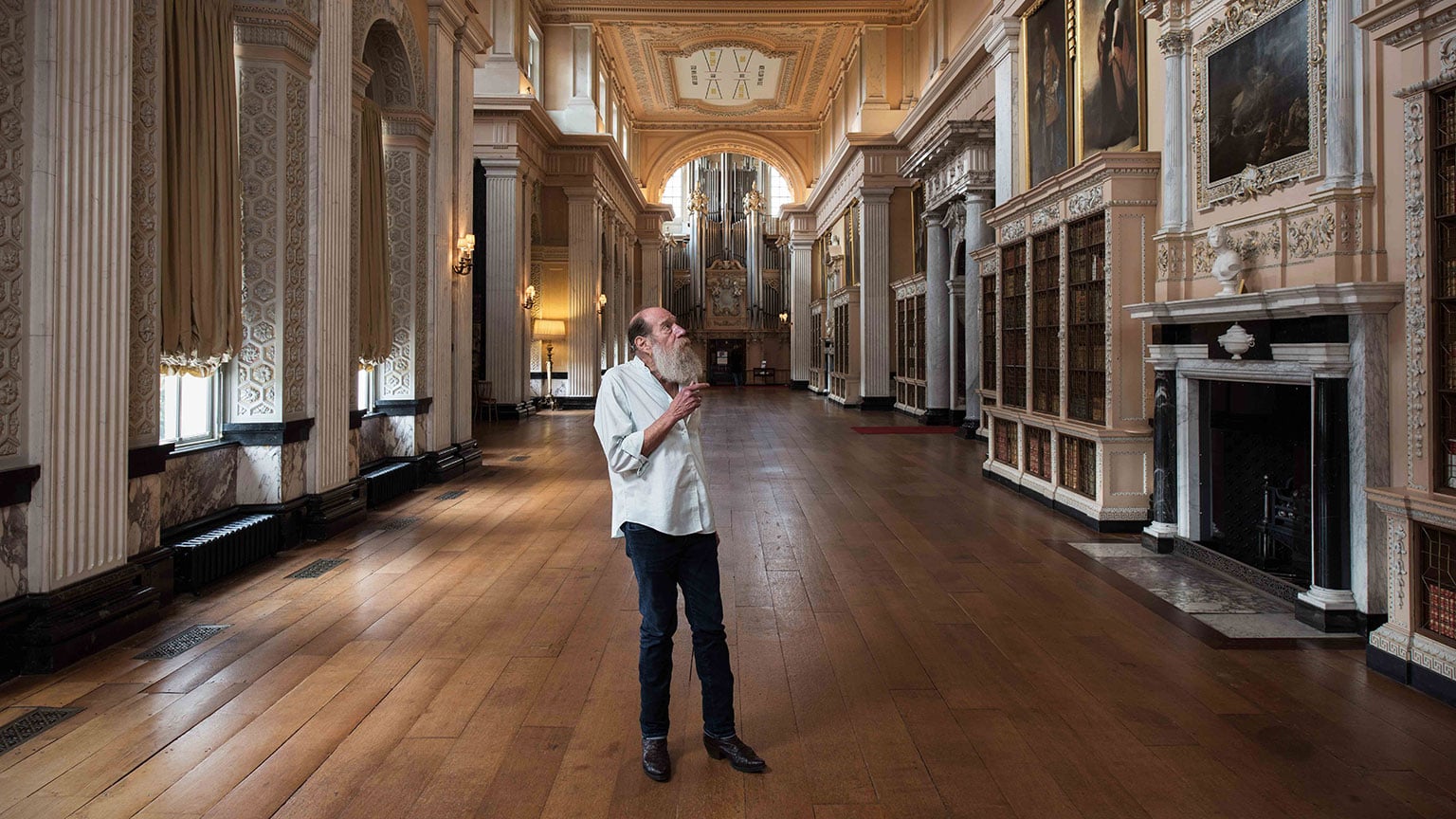 If priceless collections and awe-inspiring architecture aren't enough, the Palace is doing Easter in royal style this year. Hunt for giant 8ft-high eggs throughout the Capability Brown parkland and pleasure gardens and keep an eye out for the special Blenheim Egg that could win you an Easter surprise. Other activities include a Victorian fairground, puppet shows, circus skills workshops and, of course, a very special guest: the Easter Bunny.