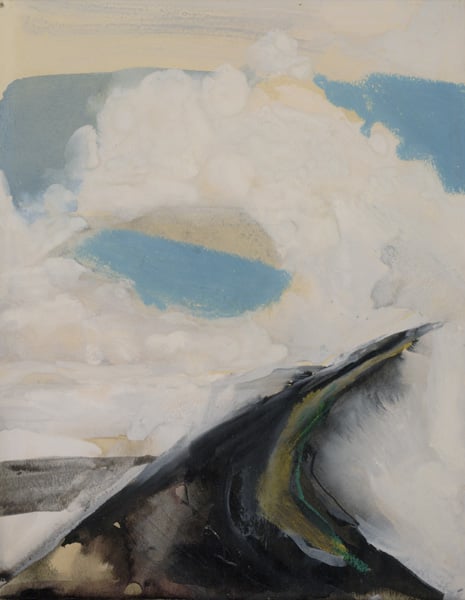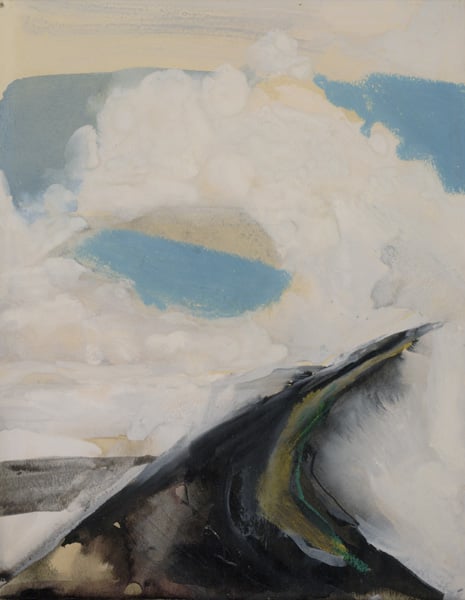 1) In Memoriam: Three Trawlers; 2) Study for the Edge of Mount Etna
Art Funded

2006

Dimensions

1) 91.5 x 91.5 cm; 2) 46 x 39 cm

Presented by

Laurence Harbottle through The Art Fund
It is thought the painting 'In Memoriam' refers to the Hull Triple Trawler Tragedy of 1968 in which three trawlers from Hull were lost off the coast of Iceland in a three week period during the worst Icelandic storms since 1925.
There was only one survivor and over sixty lives were lost.
Provenance
Collection of Laurence Harbottle.