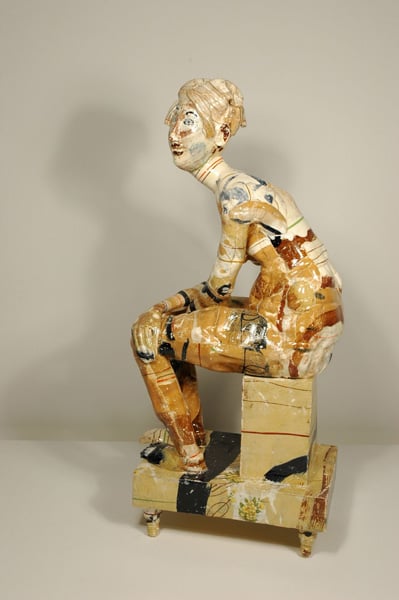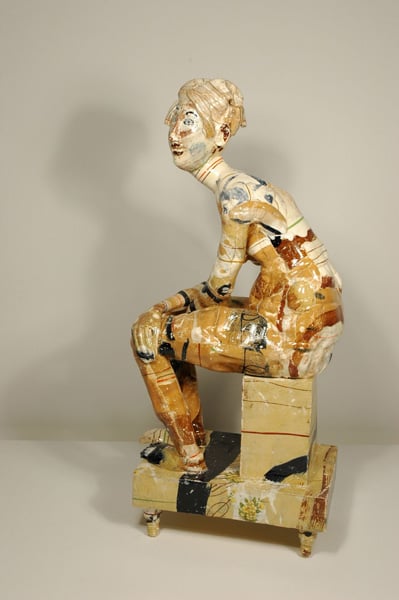 Seated Figure III
Art Funded

2006

Dimensions

50 x 16 x 23 cm

Vendor

Barrett Marsden Gallery
This seated female figure is characteristic of Eglin's hand modelled, cast and assembled forms which make ironic reference to the contemporary world of coquettish poses advertising and popular culture.
His post-modern aesthetic is also inspired by the history of art and ceramics, here including the use of yellow glazes (Staffordshire), graffiti-like brush work (Jackson Pollock) and transfer print (commercial china).
Provenance
The artist; Barrett Marsden Gallery.