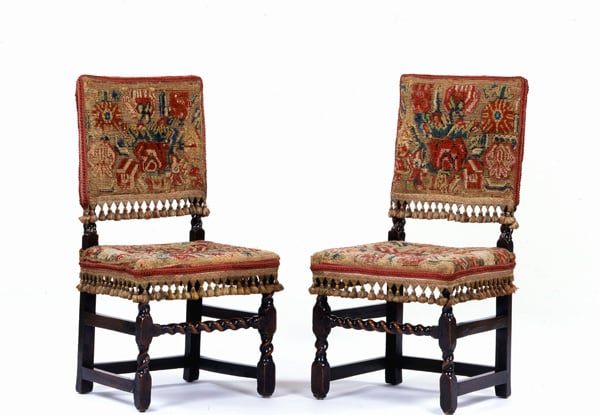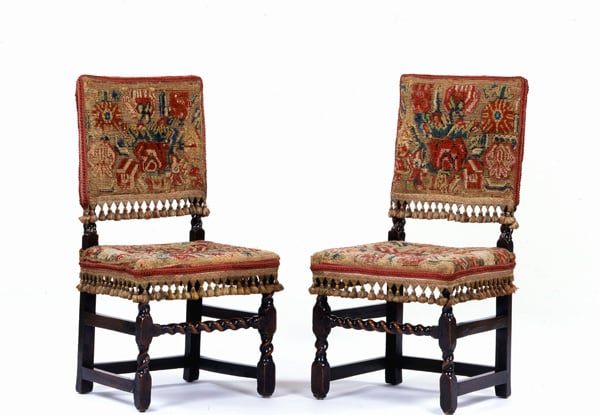 Pair of turkey-work chairs
Art Funded

2006

Dimensions

Each 104 x 54 x 45 cm

Vendor

Huntington Antiques Ltd
Turkey-work chairs were the main form of seating in the parlours and dining rooms of the London middle classes from 1665 until 1700.
Named for their embroidered covers, they were durable, colourful and inexpensive. The covers may have been made in Yorkshire or Norwich, while the chair frames were probably made and upholstered in London. Thousands were produced each year by the London furniture industry for home and international markets. However very few now survive and these are rare examples.
Provenance
Trevor Micklem; collection of Sir Paul and Lady Hamlyn (purchased 1960's); Huntington Antiques, Stow on the Wold, Gloucestershire.