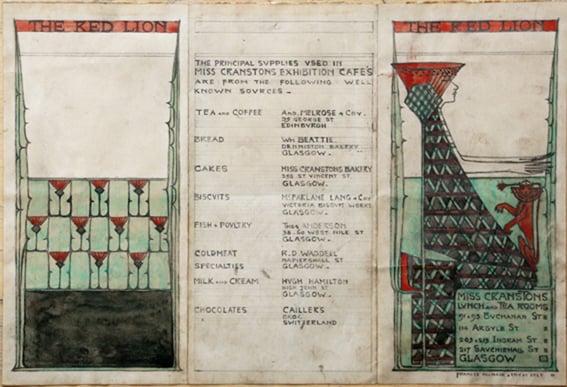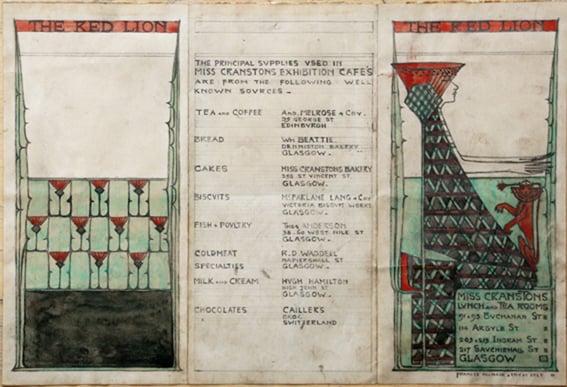 Menu card design for Miss Cranston's The Red Lion Café
Art Funded

2006

Dimensions

21 x 31 cm

Vendor

Michael Davidson
Menu card design for Miss Cranston's The Red Lion Café at the Glasgow International Exhibition of 1911.
The design uses the lines and visual language of the Glasgow Style and is based around the image of the Scottish thistle with the arm of the chair taking the form of a single rampant red lion derived from the Royal Banner of Scotland. The tripartite layout includes a front page featuring a themed figure and foliage, the back page lists the tearoom suppliers.
Provenance
Believed to have been acquired at the Mackintosh memorial exhibition at the McLellan Galleries (1933) by William Davidson Jr., executor of the Mackintosh estate; by descent to current owner and vendor, Davidson Jr's grandson, Michael Davidson.