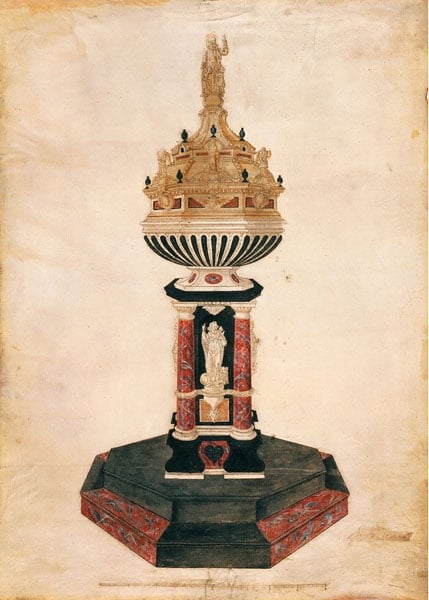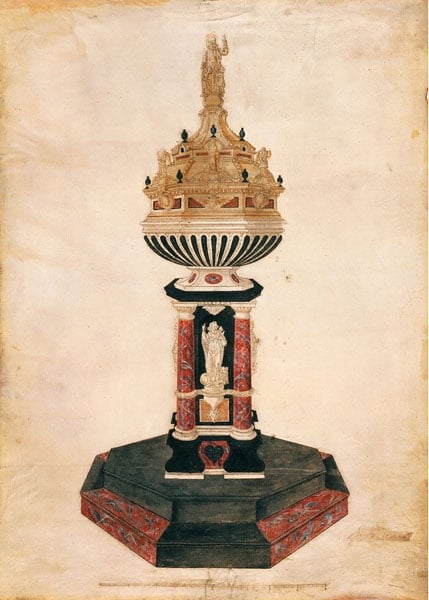 Presentation design drawing of the baptismal font for Canterbury Cathedral
Art Funded

2005

Dimensions

63.5 x 44.9 cm

Vendor

Christopher Gibbs
The Canterbury baptismal font was commissioned by John Warner, Dean of Lichfield, on the eve of his promotion to the Bishopric of Rochester.
This drawing, which has been signed by John Warner, was probably designed for presentation to the Dean and Chapter of Canterbury to impress them with his proposed munificence. The size of the drawing and its meticulous execution confirm that it was a commission of great importance.
Provenance
? Bishop Warner's papers; by descent to Dr John Lee;...; rediscovered in shop in Portobello road by Tim Knox and Todd Longstaffe-Gowan, 2002; Christopher Gibbs.