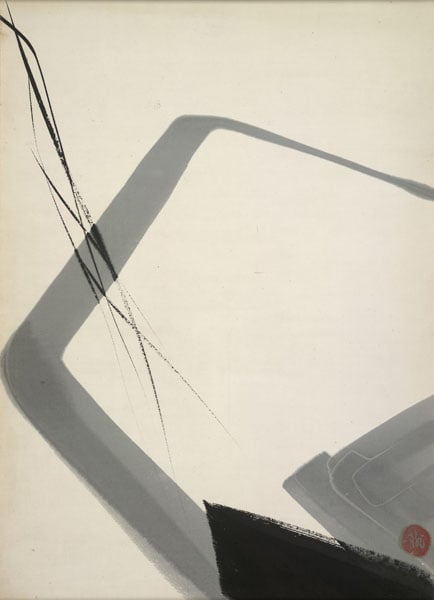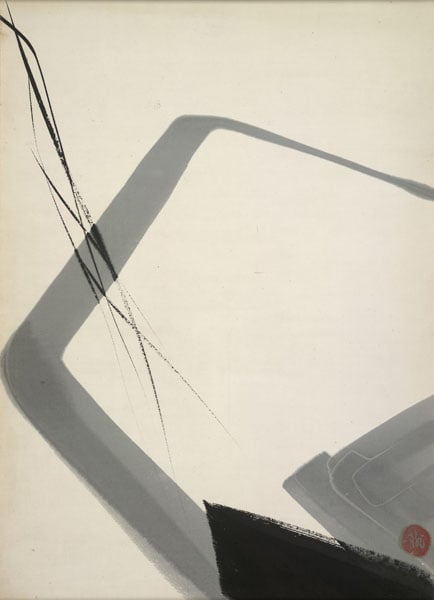 Well
Art Funded

2005

Presented by

Philomena Guillebaud through The Art Fund
Shinoda Toko was trained in traditional calligraphy from early childhood, and her abstract painted works and lithographs have been natural extensions of this.
As one US critic observed soon after her international career took off in the early 1970s, 'It is a rare artist whose modernism is rooted in tradition without compromise in either direction.'
Provenance
Betty Parsons Gallery, New York; Philomena Guillebaud.