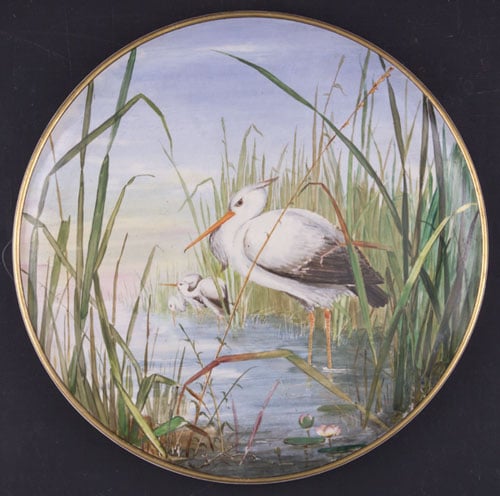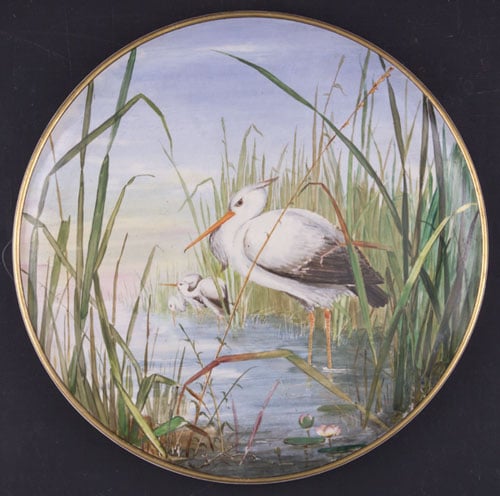 Glengariffe Cove, County Cork & Herons in Reedbed
Art Funded

2005

Dimensions

Diameter: 1) 40 cm; 2) 41 cm

Vendor

Margaret King
Both hand painted large wall plaques date from the first period of manufacture at the Belleek pottery, County Fermanagh.
The landscape plaque was probably painted by the most famous Belleek painter, Eugene Sheerin, and the scene was no doubt chosen as Isabella Hamilton was going to live in County Cork after her marriage.
Provenance
Commissioned by manager of Belleek for Isabella Hamilton for her wedding; Henrietta Miller; Margaret King.