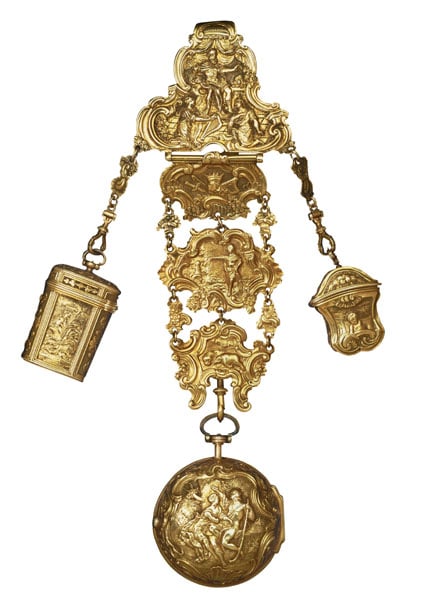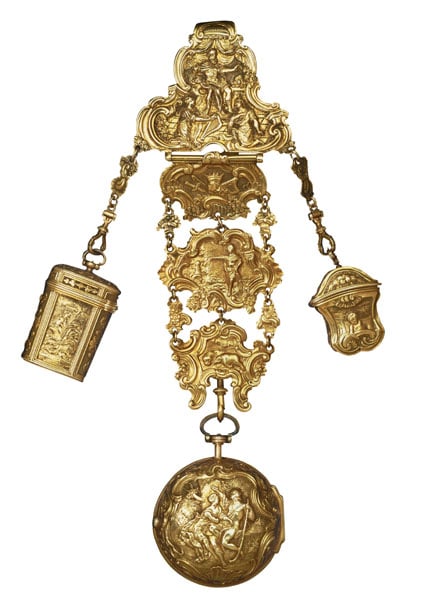 Chatelaine and watch
Art Funded

2004

Dimensions

19.7 cm

Presented by

Mary Whiteley through The Art Fund
The chatelaine has two containers hanging from it, one was for smelling salts and the other for snuff which includes a small spoon.
The chain has embossed scenes from the Biblical story of David, including David and Goliath and David with his lyre. The watchcase does not relate to the chatelaine scheme, but is similar to a design by the gold chaser Augustin Heckel.
Provenance
By descent to the donor.