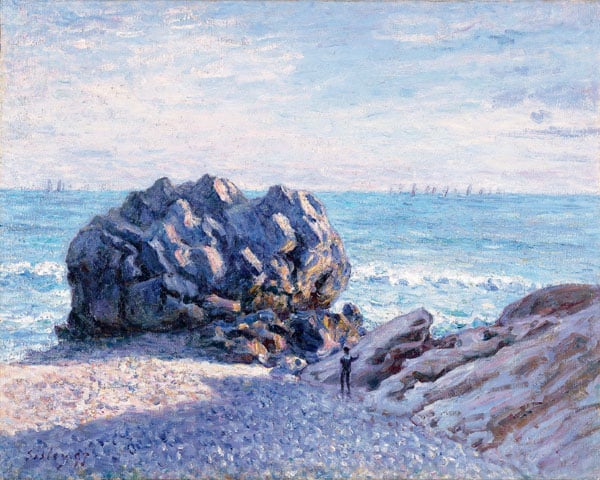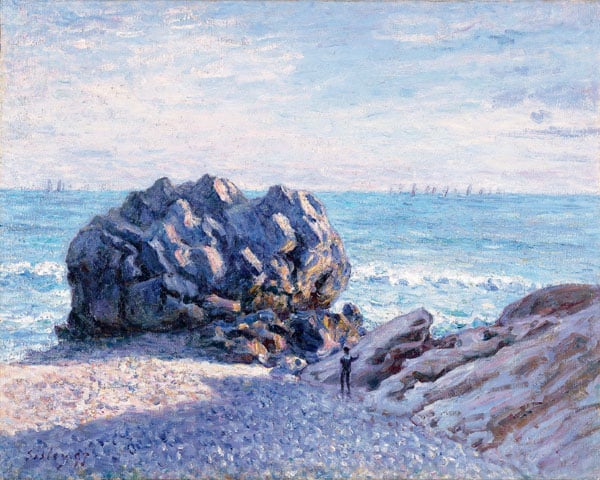 Storr Rock, Lady's Cove - Le Soir
Art Funded

2004

Dimensions

65.5 x 81.5 cm

Vendor

Sotheby's
Sisley married his long term partner Eugenie in Cardiff in 1897 and went to Langland Bay near Swansea for his honeymoon.
He was fascinated by Storr's Rock, an isolated outcrop of rock close to his hotel and painted it at varying stages of the tide. This work depicts the rock at low tide on a sunny evening. Storr's Rock lies on Lady's Cove, now called Rotherslade Bay, an inlet at one end of Langland Bay. This work was acquired with assistance from the Wolfson Foundation.
Provenance
The artist's estate, 1899; J Peytel, Paris by 1958; Palais Galeria sale, Geneva, 1968; private collection, Switzerland; Mr Benlassin, 1980; private collection, USA.