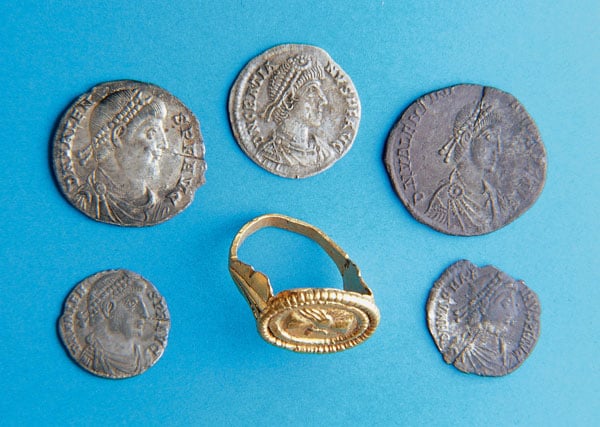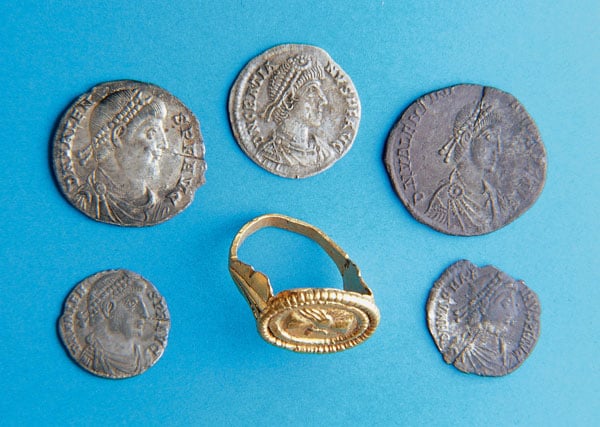 Items from the Bowerchalke Hoard
Art Funded

2003

Dimensions

Various

Vendor

Department for Culture, Media and Sport
Group of 10 objects comprising of 1 gold ring (plain hoop which expands at the shoulders to a double-scalloped 'V' shape; oval bezel decorated with two clasped hands and a double beaded border), 1 gold coin (a solidus dating from the reign of Valentinian II), and 8 silver coins.
These are the most recently located material from the Bowerchalke Hoard; the Art Fund previously supported earlier finds in 2002 (see review number 5131).
Provenance
Discovered by two metal detectorists in a field near Bowerchalke, South Wiltshire in February and April 2002; declared Treasure in 2002.