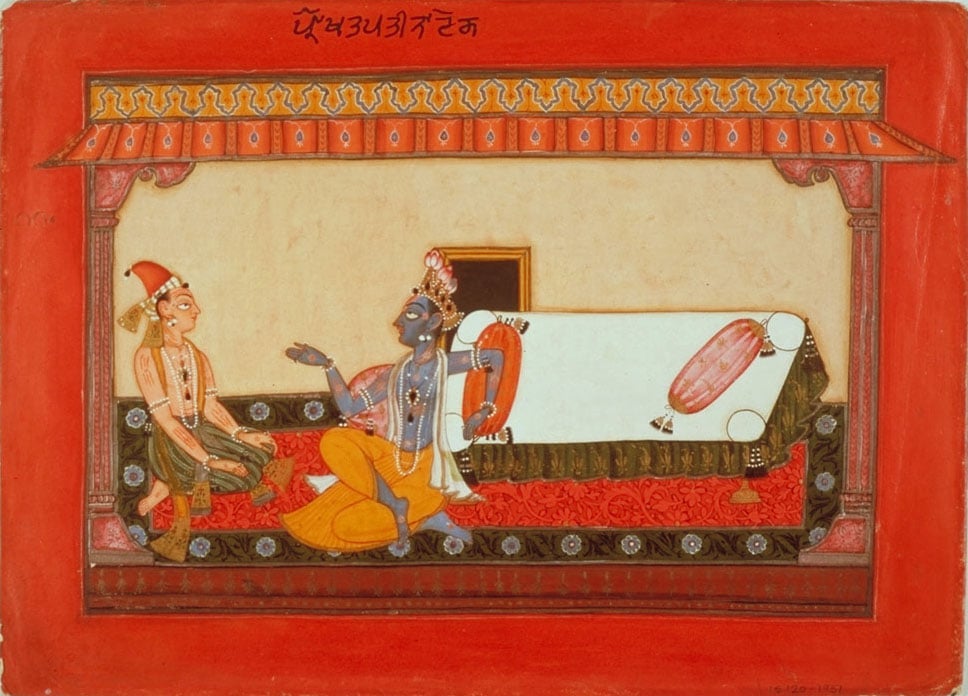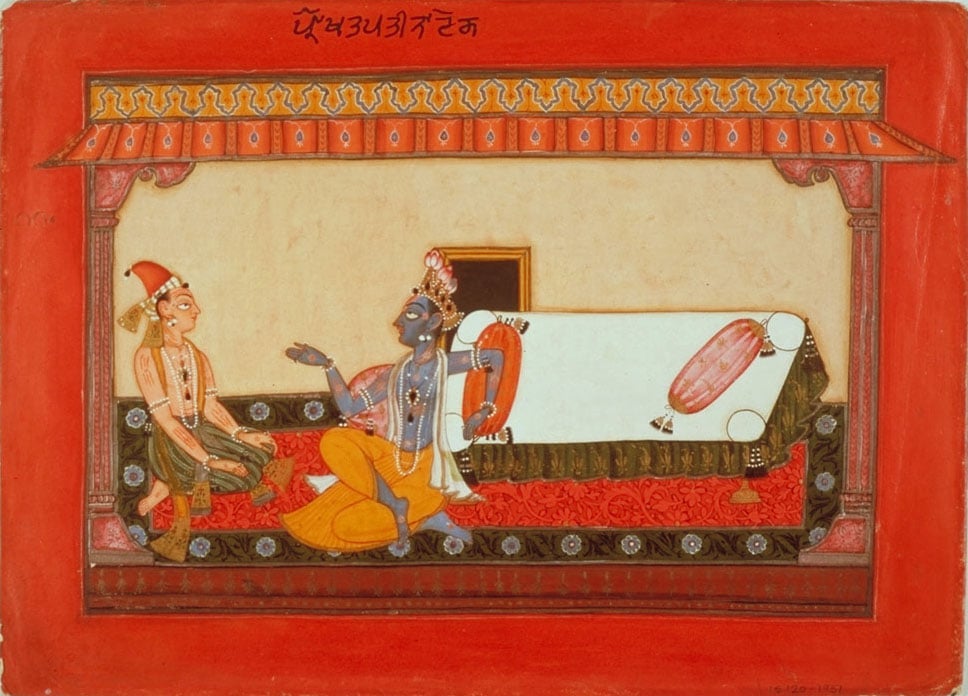 The Lonely Krishna Explains His Plight
Art Funded

1951

Dimensions

17.8 x 25.9 cm

Vendor

Lady Rothenstein
This work is an illustration of the 'The Rasamanjari' of Bhanu Datta, a Sanskrit poem of the fourteenth century which describes the traditional conduct of lovers and their mistresses.
The lonely Krishna is dressed in yellow, leaning on an empty bed. He expounds his plight to a companion on the tribulations of being without his mistress. It is part of sixteen drawings executed in Basohli, in the Punjab Hills and belongs to the school of Kangra and Sikh paintings. The inscription at the top reads 'He whose pati is away', implying by 'pati' the mistress. On the reverse of the signature there is an elaborate Sanskrit verse extolling the virtues of Radha, Krishna's mistress. It ends with the lament: 'Alas! There is still no abatement of the fever in my heart!' The work was part of a collection of 111 paintings belonging to Sir William Rothenstein.
Provenance
Collection of Sir William Rothenstein.