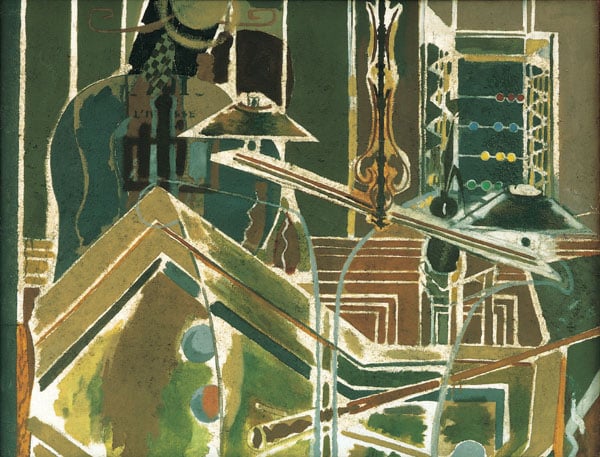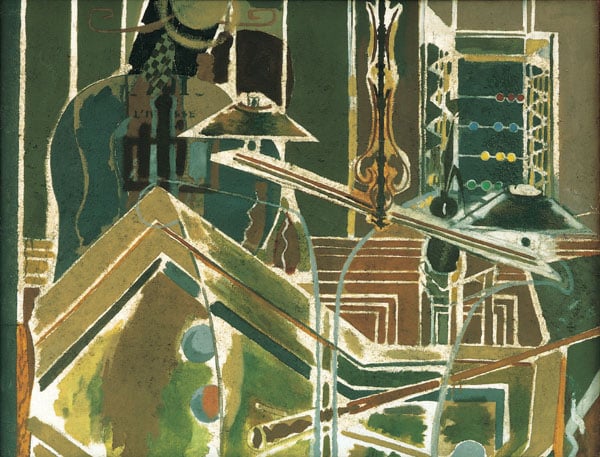 The Billiard Table
Art Funded

2003

Dimensions

89.5 x 116 cm

Vendor

M & Mme Claude Laurens c/o Galerie Louise Leiris, Paris
This is one of a series of seven paintings of a billiard table begun in 1944, the year Paris was liberated from German Occupation.
The series can be seen at a certain level as a response to historical circumstances: the boldness and playfulness of the series stands in contrast to the typically more sober and smaller works Braque executed during the war years.
Provenance
Inherited from the artist by Claude Laurens, Paris.