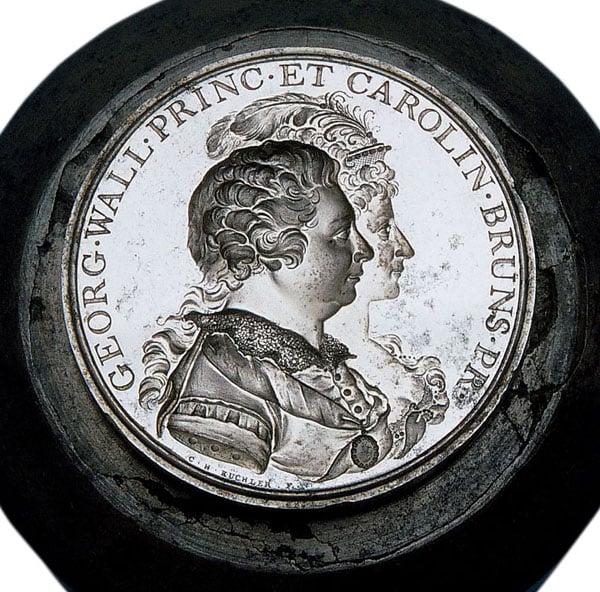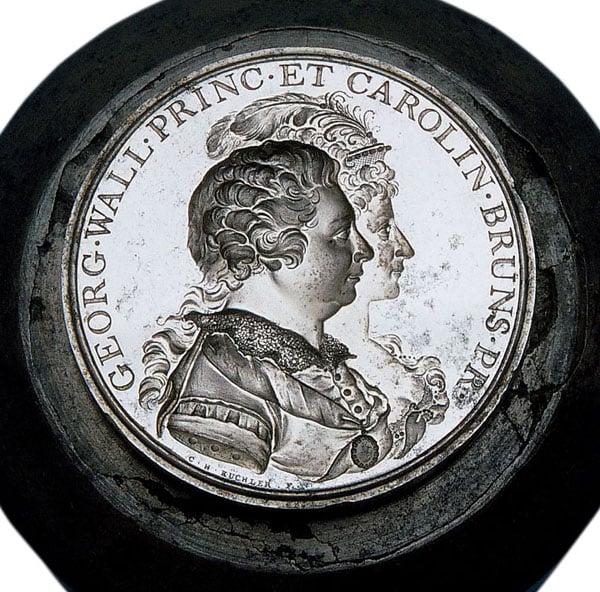 Soho Mint die
Art Funded

2002

Vendor

Spink & Son
Obverse die for a medal from the Birmingham Mint Die Collection.
The medal was struck to mark the wedding of George, Prince of Wales (later George IV) and Caroline of Brunswick in 1795. The die was cut at Matthew Boulton's Soho Mint, perhaps the most famous Birmingham coin-making establishment in the 18th century. Küchler was among the great die-engravers who worked for Boulton at Soho.
Provenance
Ralph Heaton (II) of Ralph Heaton and Sons, later The Mint, Birmingham, purchased at auction in 1850; remained in the possession of the Mint until it was sold to the venors in 2002.