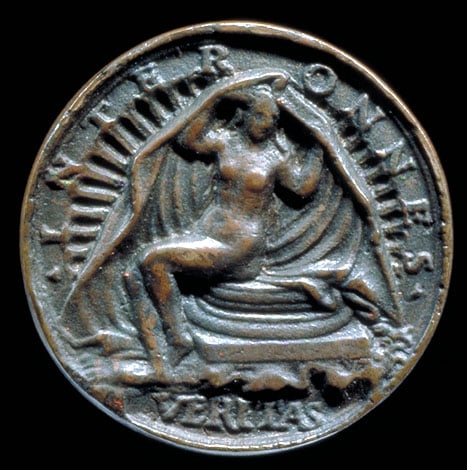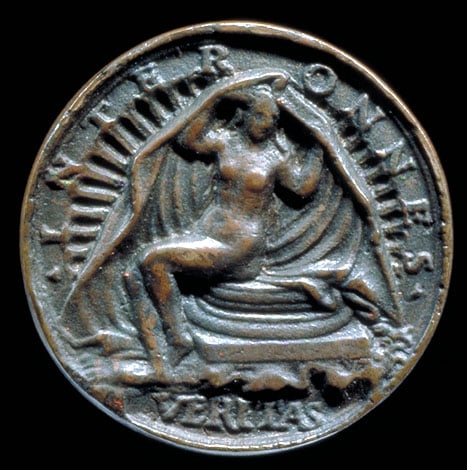 Portrait medal of Cornelia Siciliana
Art Funded

1919

Dimensions

Diameter: 3.5 cm

Presented by

Henry Van den Bergh through The Art Fund
This bronze medal, one of three bequeathed to the British Museum is from the S.
Pozzi collection. The medal depicts an unknown sitter called Cornelia Siciliana. The reverse of the medal shows the female figure of Truth lifting her veil and is inscribed 'INTER O(N)NES VERITAS' ('Truth among all'). Medals with no direct reference to men with only name and location for description would suggest that these women represented local beauties or belles, courtesans or professional models. Between 1909-1927 Dutch industrialist Henry van den Bergh bestowed at least thirty six pieces to the nation which included this medal, Persian pottery, Dutch tiles, etchings by Rembrandt and drawings by Romney and Corot.
Provenance
Collection of S Pozzi.