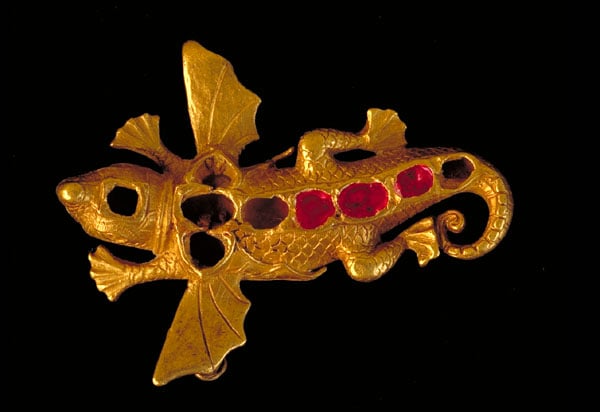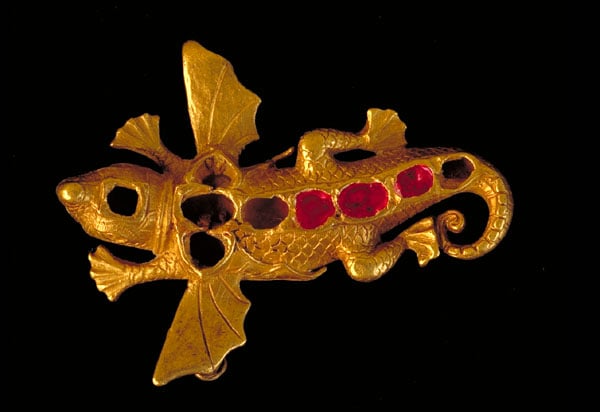 Salamander Pendant
Art Funded

1972

Dimensions

4.2 cm

Vendor

R Stenuit
A golden salamander studded with rubies carried by a Spanish nobleman as a charm against fire.
Part of the finds from the Girona wreck. Purchased after a public appeal by the museum.
Provenance
After the defeat of the Spanish Armada in 1588, galleas Girona was wrecked off the North Antrim coast; 1967-9, treasure recovered by Stenuit, Belgian underwater archaeologist.