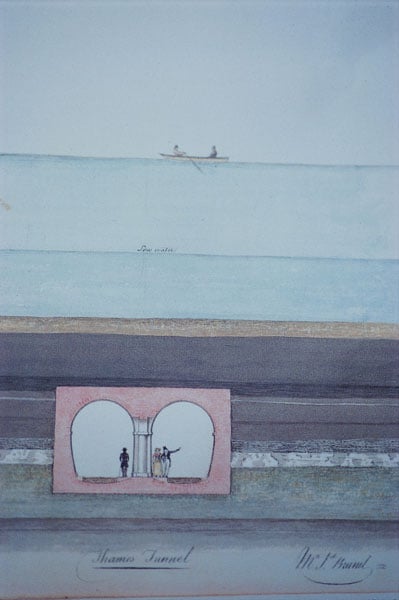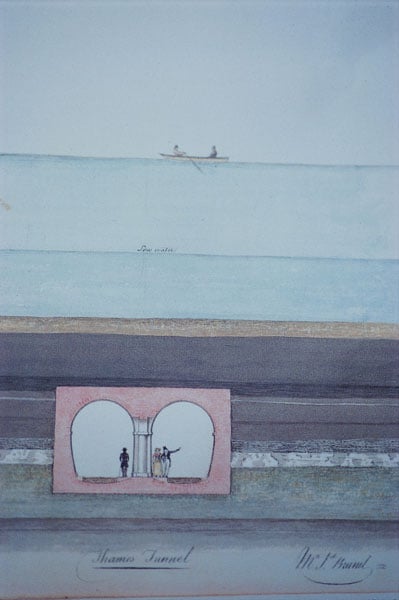 Thames Tunnel
Art Funded

2001

Dimensions

23 x 18 cm

Vendor

Thomas Williams Fine Art
Three figures are walking in two tunnels under the Thames with a boat being rowed in the water above.
Isambard Kingdom Brunel, the artist's son, is one of the men in the boat. The artist built the first tunnel under a river anywhere in the world.
Provenance
Purchased by T Few, 1999; purchased by vendor in 2000.