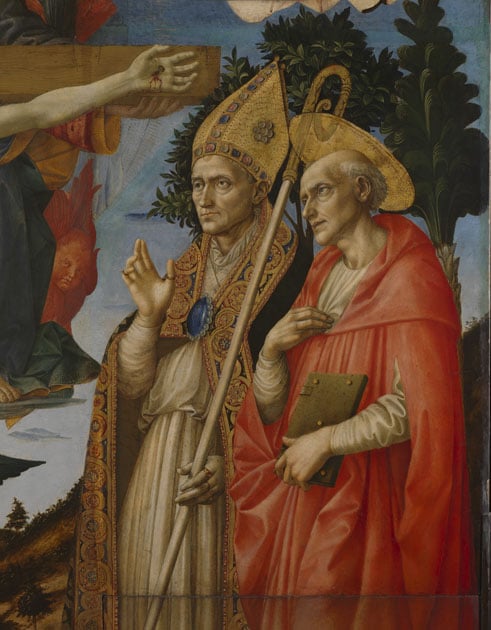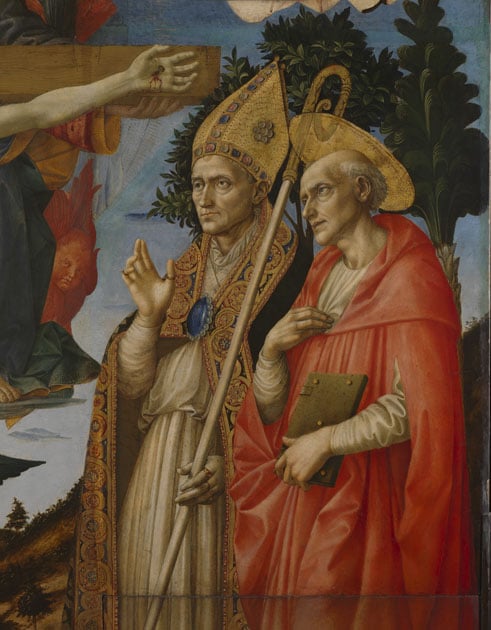 The Trinity with Saints
Art Funded

1929

Dimensions

82 x 57 cm

Presented by

Sir Joseph Duveen through The Art Fund
The painting is the right hand section of the central altar piece panel, which originally depicted a crucifixion scene with angels and saints.
Saint Zeno (a bishop) stands behind holding a staff and Saint Jerome holds a book. The whole altar piece has now been reassembled in the National Gallery
Provenance
From an altarpiece commissioned for S.Trinita, Pistoia and completed by Filippo Lippi; passed into the Ottley Collection and sawn up into pieces; this part went to the emperor of Germany.