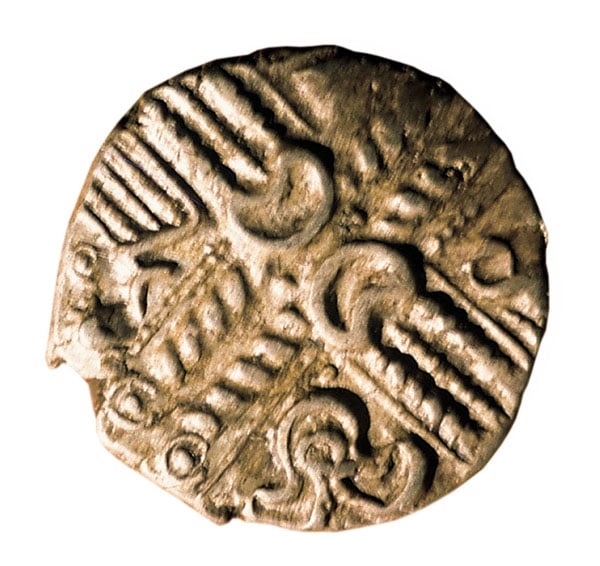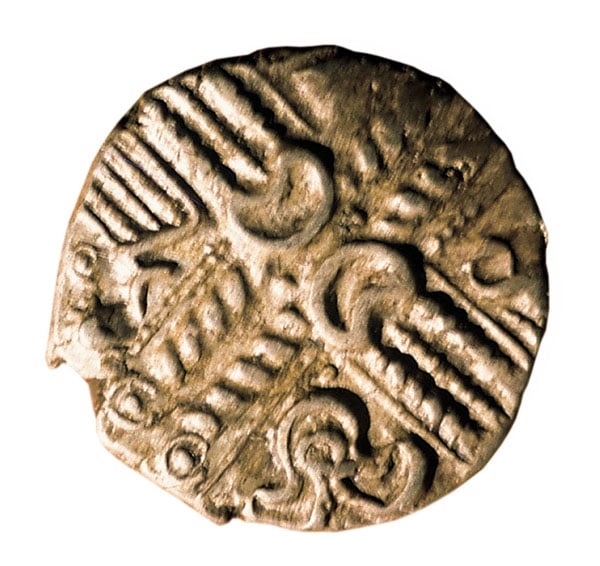 Gold Staters
Art Funded

1998

Vendor

Department for Culture, Media and Sport
The Buckingham coin hoard of 38 Iron Age gold staters, 15 are of the type known as 'LB' or 'Whaddon Chase', with an abstract pattern on the obverse and a horse on the reverse.
23 are of 'QB' type, with a plain obverse and a triple-tailed horse on the reverse.
Provenance
Found in a field near Buckingham, 24 August - 4 September 1997 and declared Treasure Trove.