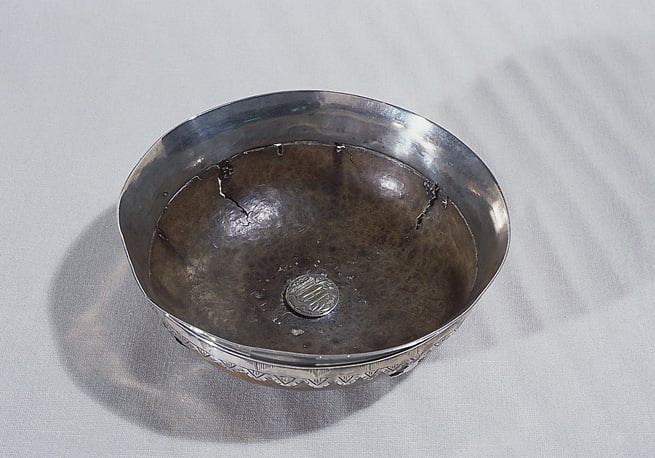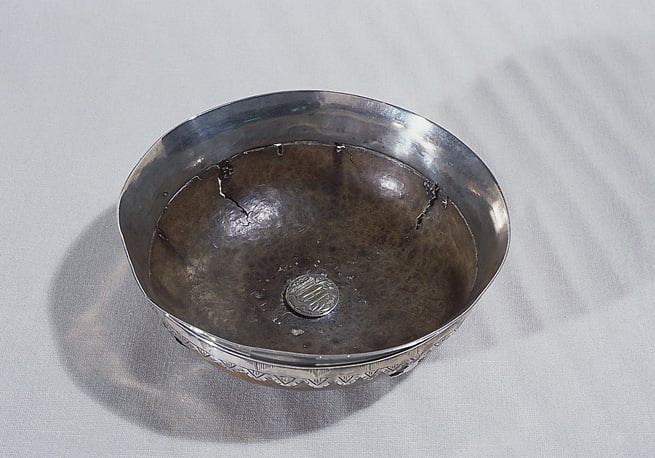 The Bayrheed Mazer
Art Funded

1997

Dimensions

6 x 15 cm

Vendor

Mrs E Bellord
Mazer - popular drinking vessel from Medieva times.
Wooden bowl and central boss - attributed to North -East provincail workmanship for the period before the firm estb. of Newcastle as the major North-East silversmithing centre.
Provenance
To current vendor from member of the Silvertop family. Family's history suggest that this mazer may have come from Lartington, a family property which came into the Silavertop family in 1811.