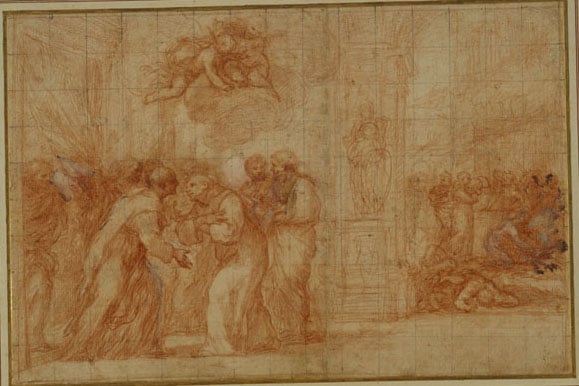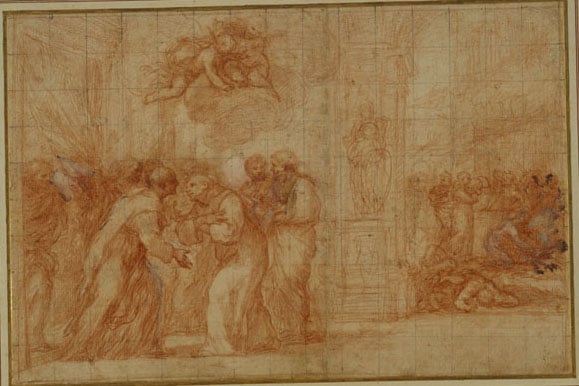 The Meeting of St Francis and St Dominic
Art Funded

1992

Dimensions

26 x 39 cm

Vendor

Hazlitt, Gooden and Fox
The purpose of the drawing has not been established, but is is squared in black chalk, possibly in preparation for engraving.
Ferri was the ablest and closest follower of his master, Pietra da Cortona. Part of a collection of Old Master drawings previously held at Holkham Hall, Norfolk.
Provenance
Holkham Hall Sale, Christie's, 1991.