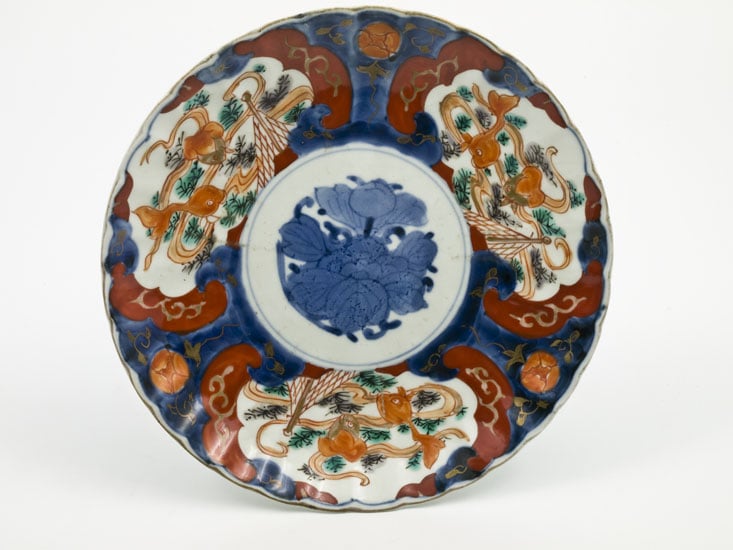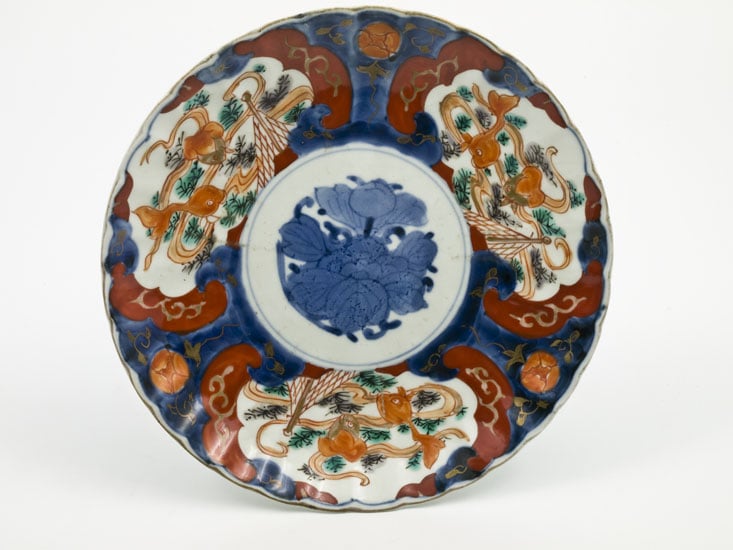 Japanese and Chinese Pottery
Art Funded

1947

Bequeathed by

W B Sutherland through The Art Fund
A collection of works including 7 specimens of Japanese porcelain (main illustration of a 19th century dish depicting a pair of cranes), 4 specimens of porcelain made in China but with a Siamese design, Japanese embroideries and a collection of sword furniture.
Part of a collection of works of art, which includes specimens of Japanese and Chinese porcelain, Siamese and Japanese metalwork, Chinese and Japanese lacquer work, Japanese puppets, Chinese, Japanese and Siamese textiles and various books, bequeathed by the late Mr. W. B. Sutherland to his wife and offered by her to the Art Fund, which distributed them amongst twelve Museums and Galleries.
Provenance
The Sutherland bequest.