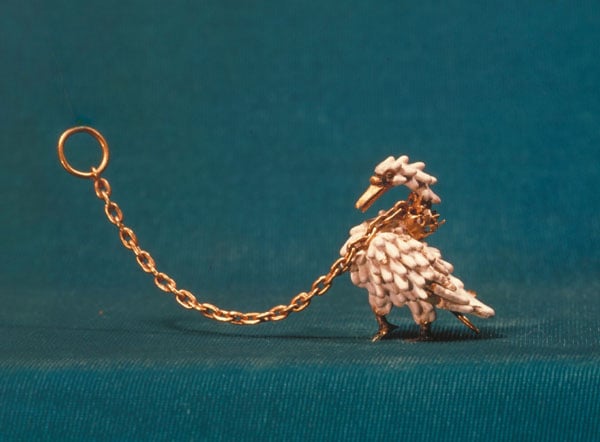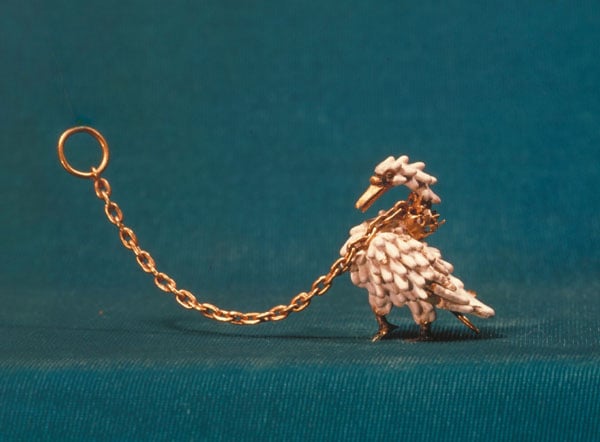 The Dunstable Swan Jewel
Art Funded

1966

Dimensions

3 x 4 cm

Vendor

Sotheby's
A livery badge with a swan modelled in gold, with white enamel for feathers and black for eyes and feet.
The chain an coronet attached to the swan's neck are in gold. The brooch has a pin-attachment at the back.
Provenance
Found during excavations on the site of a Dominican Priory in the centre of Dunstable, 1965; Mr J.B Stevens.