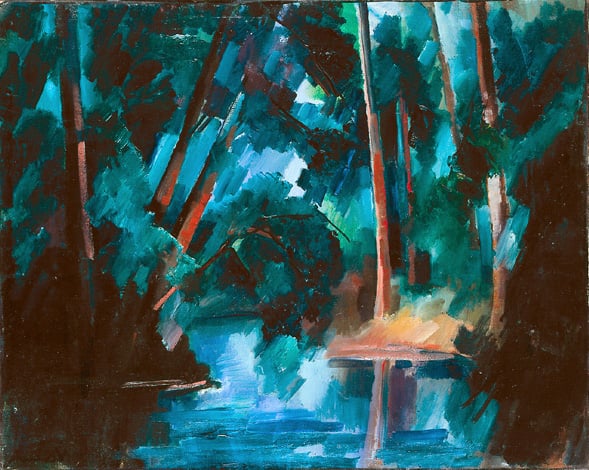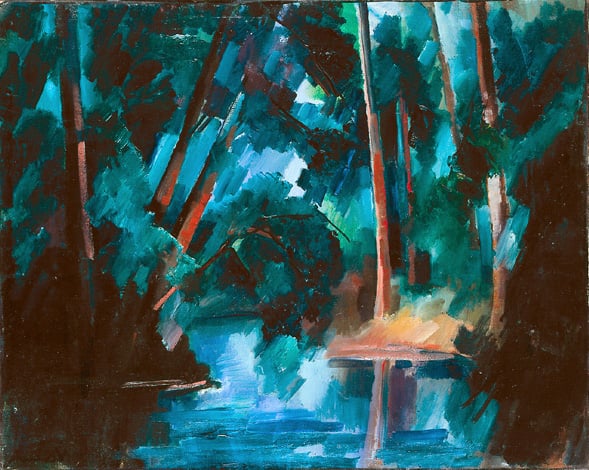 Trees
Art Funded

1992

Dimensions

72 x 90 cm

Vendor

Lord Davies
'Trees', formerly titled 'L'Etang' is now thought to portray the banks of the Seine near Bougival and is a very characteristic example of Vlaminck's obsessive emulation of Cézanne's construction of landscape, his painterly technique and his systematic way of conveying form through colour.
The Cézanne memorial exhibition in 1907 had a profound and sobering effect on Vlaminck and as a result his palette shifted from hot to cool colours, and he was inspired by Cézanne's architectural order and regard for space and depth.
Provenance
De Lada's New Art Salon, 1920; Miss Margaret Davies, 1920; Lord Davies, 1960.