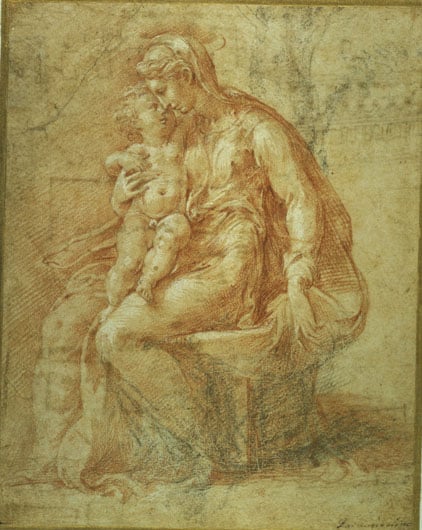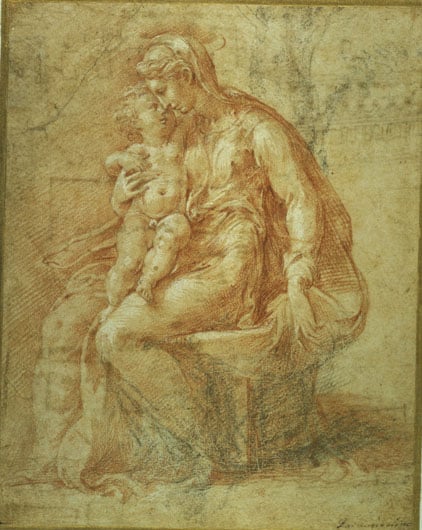 Madonna and Child
Art Funded

1992

Dimensions

17 x 13 cm

Vendor

Agnew's
Parmigianino went to Rome where Raphael's work particularly influenced him.
After the sack of Rome in 1527, he stayed in Bologna until 1530 or 1531, possibly the period of this drawing. This work has been attributed in the past to his cousin Girolamo Mazzola Bedoli.
Provenance
1st Earl of Leicester; by descent.