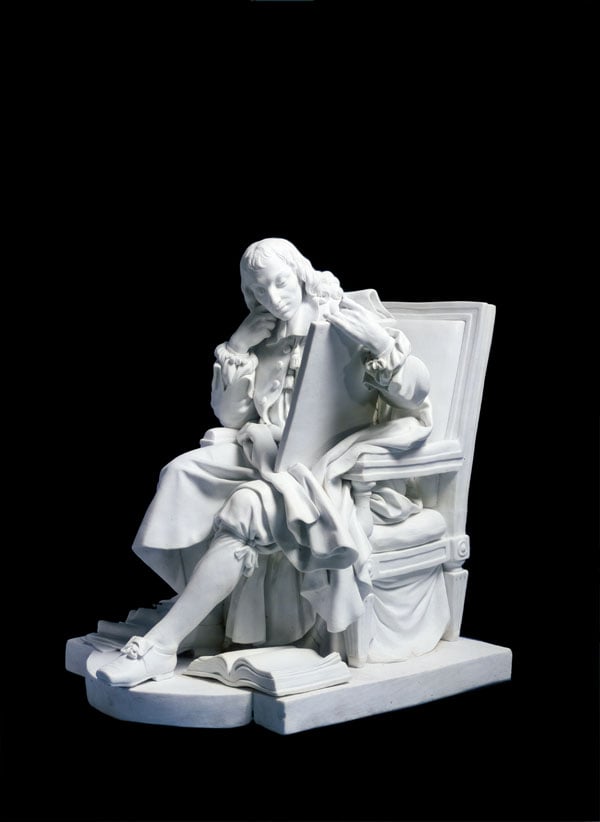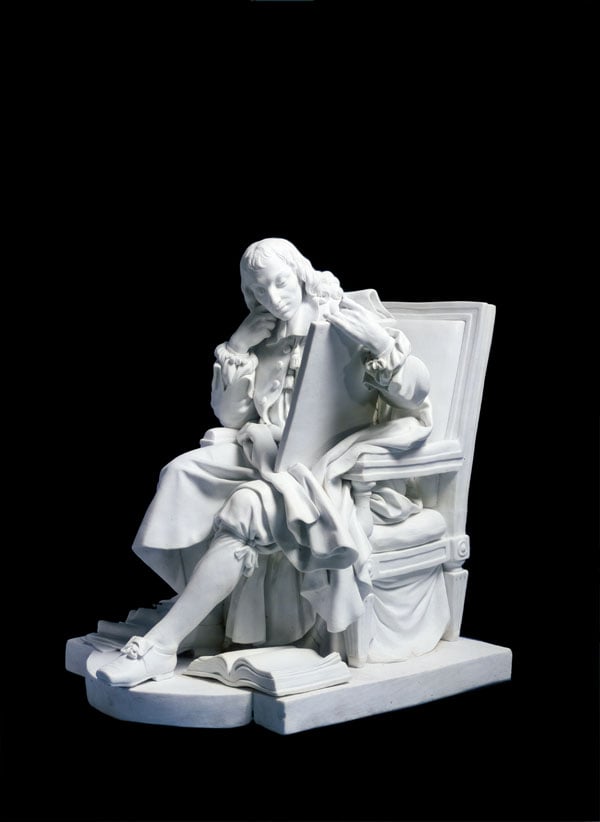 Statuette of Blaise Pascal
Art Funded

1986

Dimensions

32 cm

Vendor

Winifred Williams
Statuette of Blaise Pascal (1623- 1662) after a terracotta by Augustin Pajou (1730-1809).
Pascal is shown as a scientist contemplating a diagram of cycloid on his tablet, rather than as a theologian. A series of statues of Grands Hommes de France was commissioned by the Cote d'Angiviller, Directeur des Batiments du Roi, in 1776. Prior to their execution in marble, terracotta models were made and from these, versions in biscuit for sale.
Provenance
Commissioned by the Cote d'Angiviller; Palace of the Tuileries; Gouverner Morris; Mrs Anthony Walton White. Christies 1985.