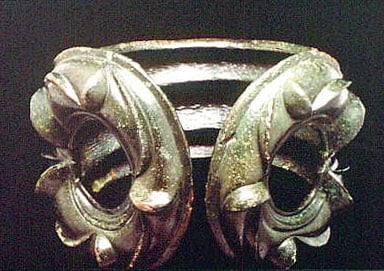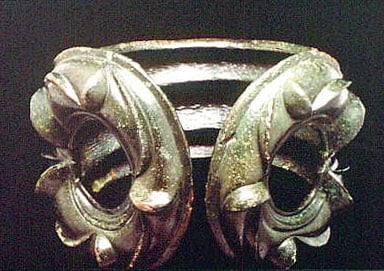 The Achavrail Armlet
Art Funded

1987

Dimensions

9 x 10 cm

Vendor

Christie's
This massive armlet weighing 792g was found in April 1901 by a crofter ploughing a field at Achavrail, Rogart, Sutherland, in north-eastern Scotland.
It was sold by the Sutherland Trust in 1986 and seemed certain to go abroad, when its export licence was temporarily deferred and it was saved for Inverness. When freshly burnished, it would have been a rich gold colour.
Provenance
Discovered in early 1900s in Sutherland and kept in the Dunrobin Castle Museum. The Sutherland Trust.