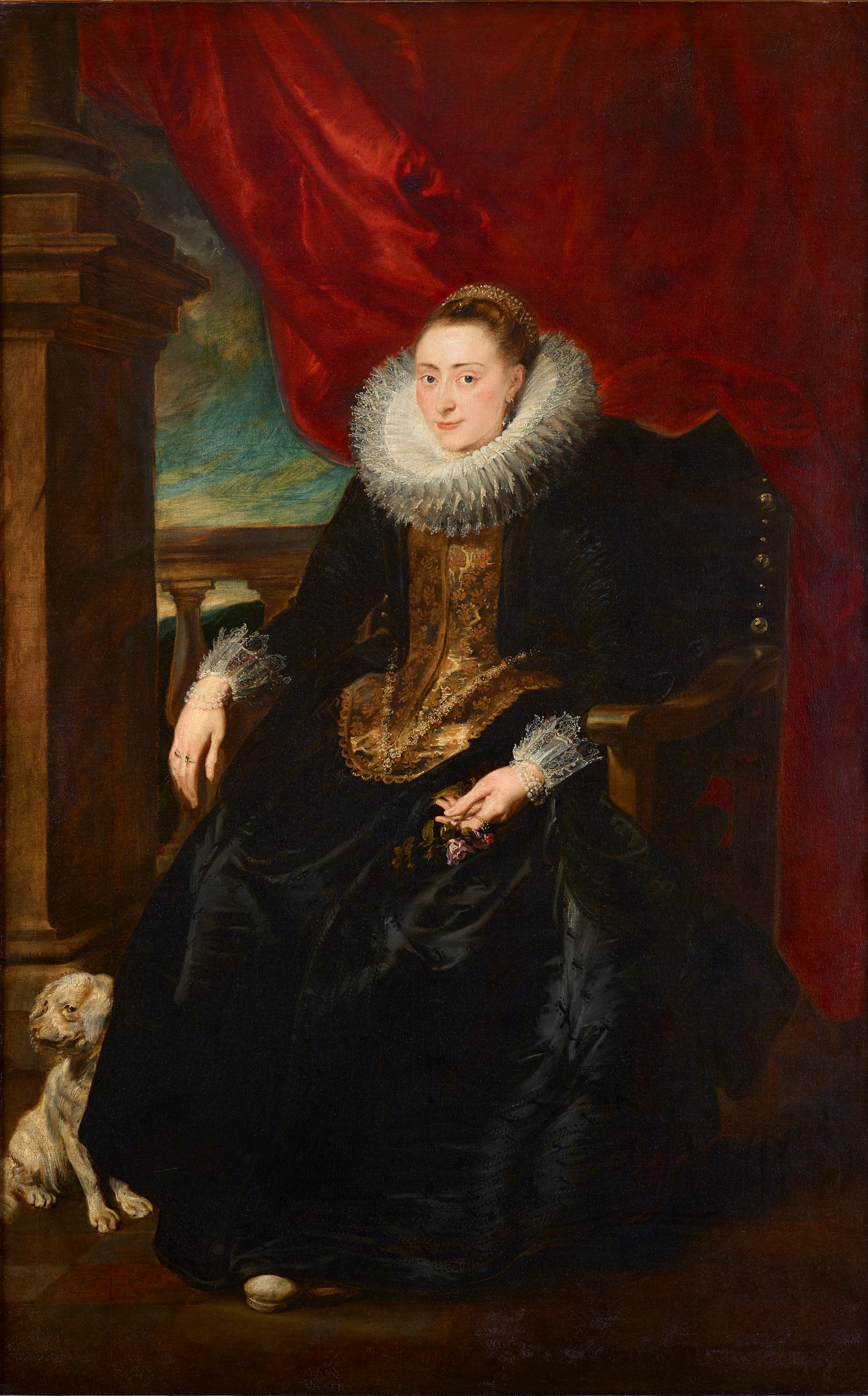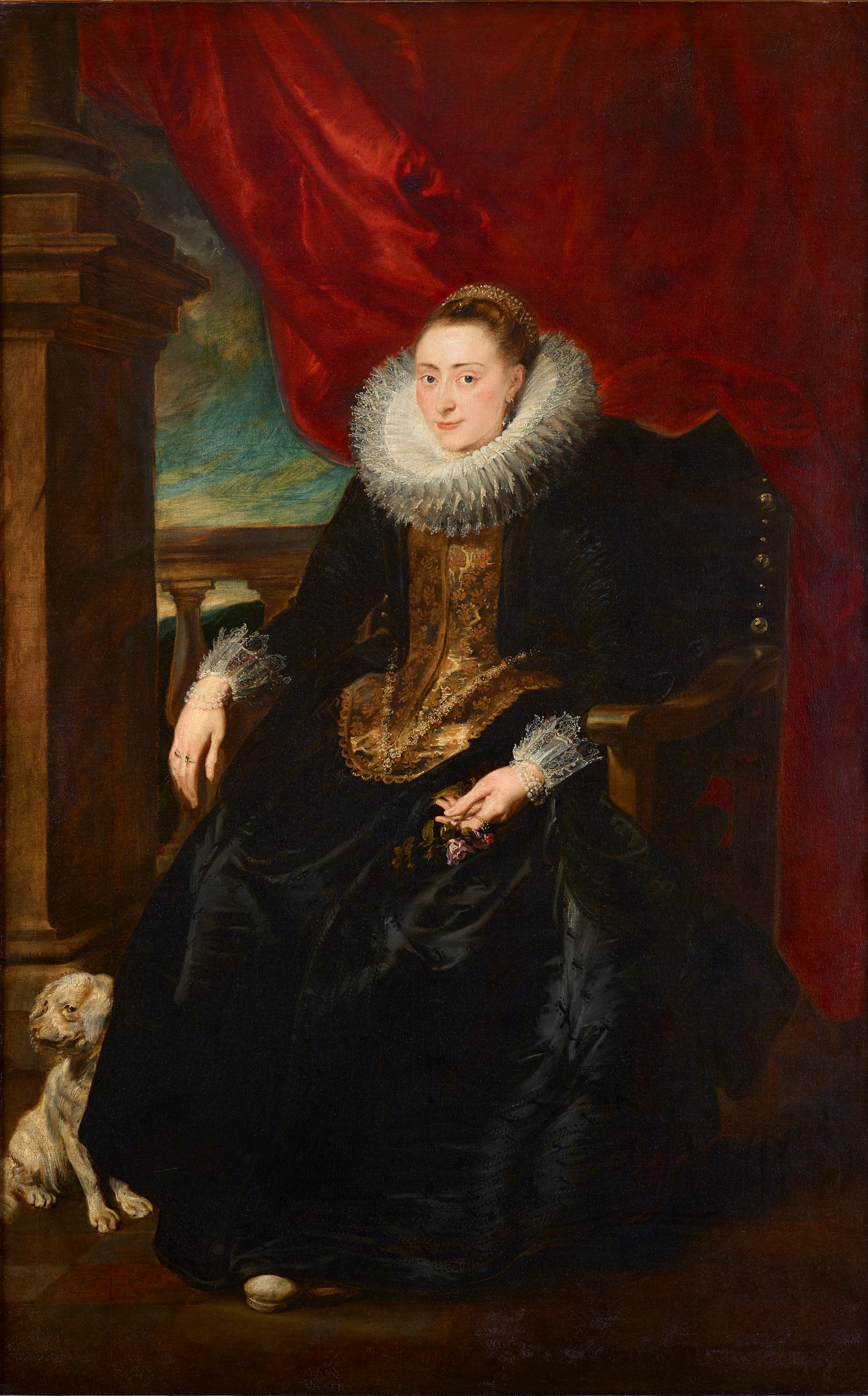 Portrait of a Woman
Art Funded

2021
Anthony van Dyck's magnificent full-length Portrait of a Woman comes from the celebrated collection of Sir Ernest Cassel (1852-1921), friend and financial adviser to Edward VII.
The Ashmolean Museum has also acquired a group of nine pieces of historic English silver alongside the portrait.
The works passed to Cassel's granddaughter, Edwina Ashley, 1st Countess Mountbatten of Burma (1901-60), then to her daughter, Patricia, 2nd Countess Mountbatten of Burma (1924-2017).
The portrait was made in Antwerp around 1619, during the time Van Dyck was assistant to Peter Paul Rubens. The sitter has been tentatively identified as Gertrudis Wiegers, wife of Alexander Vinck, a wealthy merchant of luxury goods. The picture was probably painted to mark their wedding, and its male counterpart is kept at the Royal Museum of Fine Arts in Antwerp. Van Dyck was barely 20 when he completed the work, which is an extremely rare example of the full-length format that was usually reserved for royalty and aristocrats. Some of the artist's most celebrated portraits were painted after his move to London in 1632, when he became court painter to Charles I.
Cassel, a German-born banker who had arrived penniless in Liverpool in 1869, derived much of his wealth from financing projects abroad, including the construction of the Aswan Dam in Egypt. He channelled his money and connoisseurship into building a remarkable collection.
The portrait and silver, which have been acquired through a hybrid acceptance-in-lieu offer, now join the world-class holdings of English silver and Flemish art at the Ashmolean. These include prints, drawings and paintings by Van Dyck, and two other pieces of outstanding silver from the Cassel collection.
Provenance
Art dealer Charles Spruyt (1769-1851), Brussels; sold 1829 to painter Joseph Paelinck (1781-1839); after his death to his widow Fanny Paelinck-Horgnies (1805-?), who later married Paul Dansette, who is mentioned as the owner of the painting included in Va