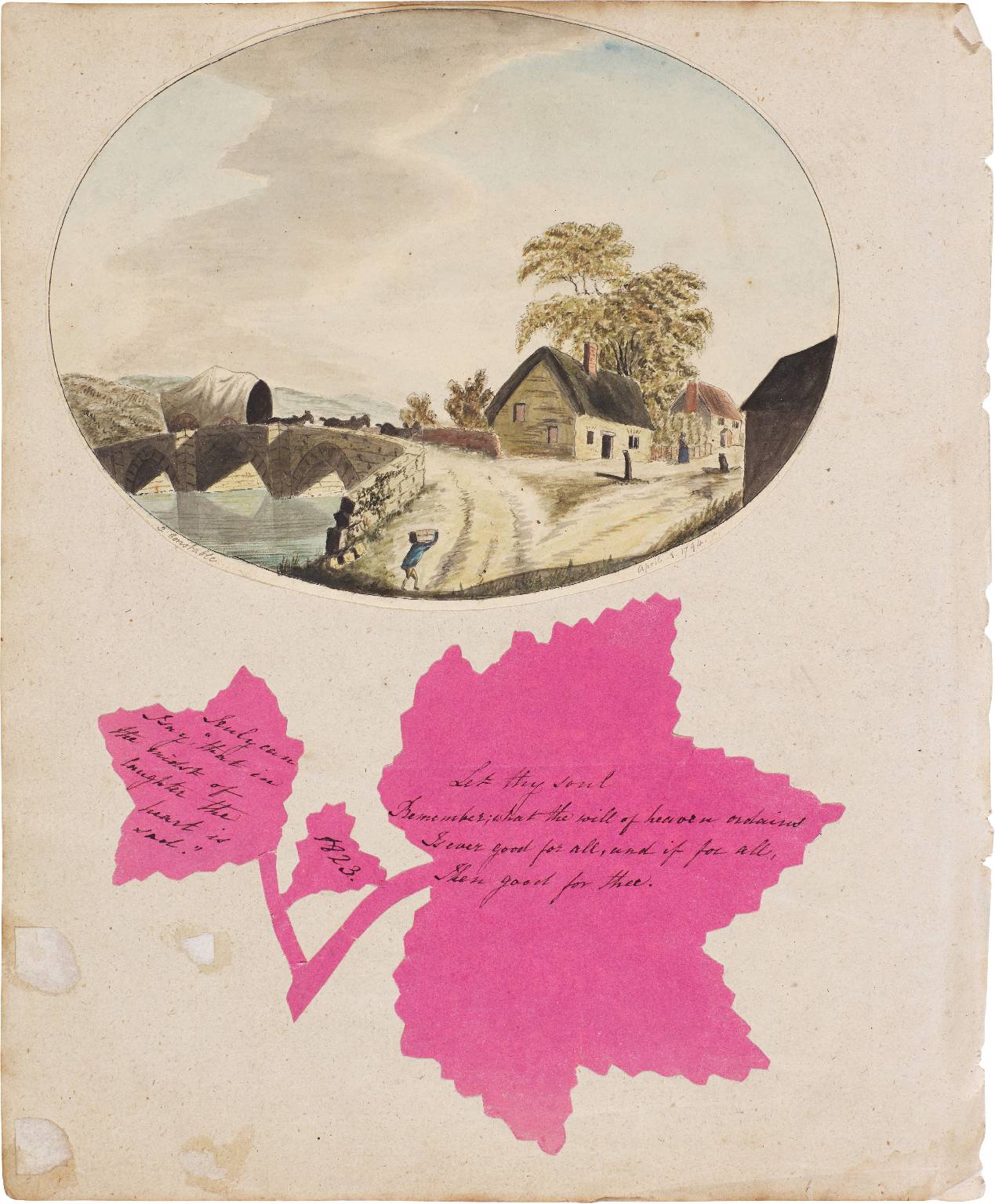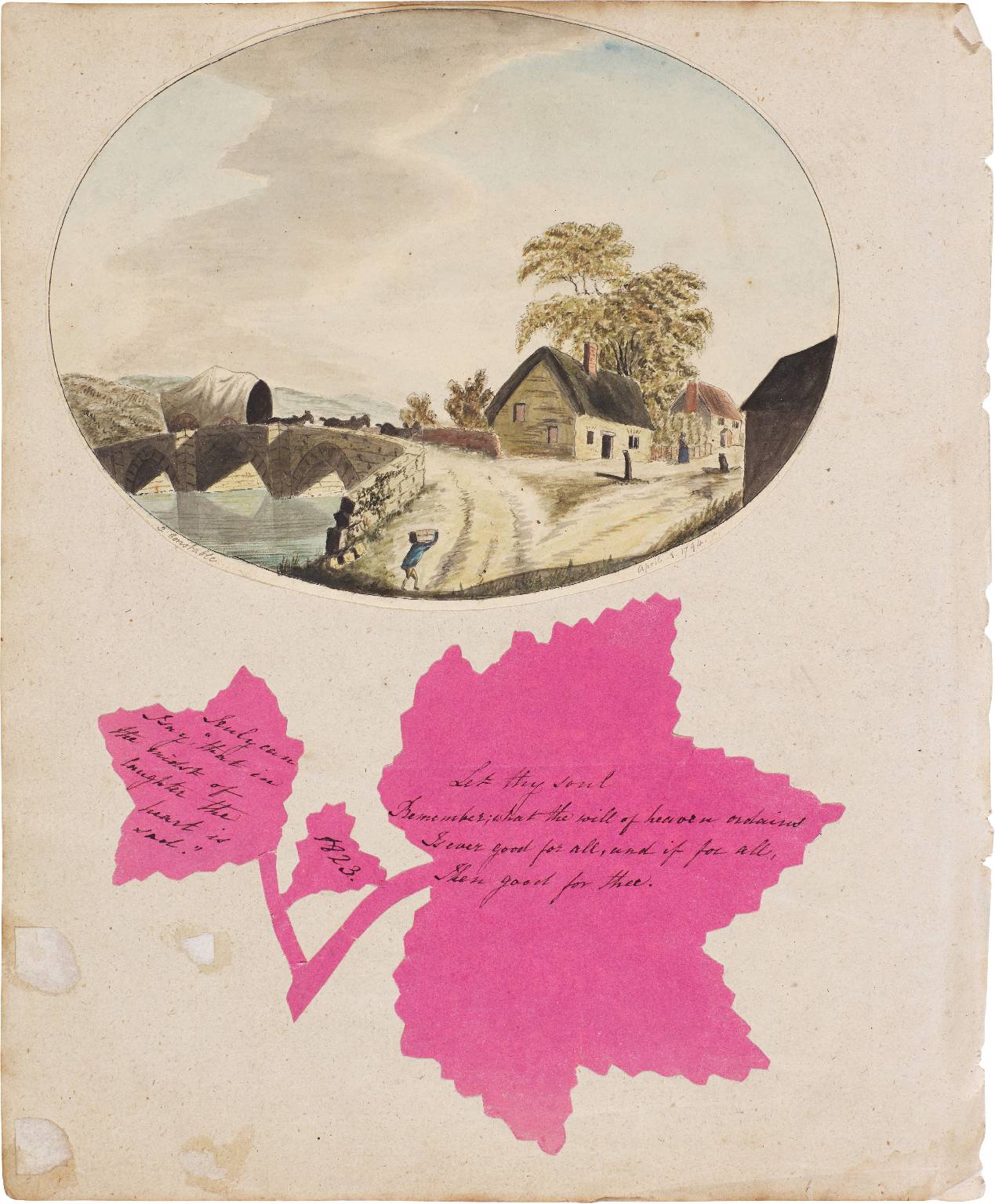 Mason Family Album 1794-1862
Art Funded

2021
Four works by John Constable are the principal items of interest in this recently discovered scrapbook compiled by the Mason family of Colchester.
The Masons were related to the Constables by marriage, with the album's contents reflecting this close connection.
Constable was just 17 years old when he made his first work here, an oval watercolour showing a team of horses pulling a cart over a stone bridge. The sketch is signed and dated 5 April 1794, making it one of the artist's earliest surviving works.
The second work by Constable is a watercolour of a ramshackle cottage dating to around 1797. This is recognised as the original sketch from which he made his etching The Deserted Cottage.
A pencil portrait of Constable's younger brother, Abram, is the third work by the artist in the album. The drawing shows Abram as a romantic figure, with fashionable hair and a high collar. It appears to be a study for Constable's 1806 oil portrait of his brother, now in the collection of Christchurch Mansion, the only place in Suffolk where the artist's work can be seen.
Jane Anne Mason, whose mother was a first cousin of Constable's father, is the subject of the fourth work by the artist. The portrait is in pencil, inscribed with the initials of the sitter and artist, together with the year, 1809.
The album contains more than 80 pages of other material, including amateur watercolours, drawings, poems and pressed flowers, ranging in date from the 1790s to 1862.
Constable was born in East Bergholt, Suffolk, where his father was a wealthy corn and coal merchant. He developed important links in the county town of Ipswich, and is now most celebrated for his paintings of the countryside around his father's mill at Flatford.
Ipswich Museums holds a significant collection of the artist's works, with this album now joining them on display at Christchurch Mansion.
Provenance
The current owner purchased the book from John Nicholsons auction house, Haslemere 26th November 2019 at a book sale, where it was unidentified. Lot 280. Nicholsons are unable to give the previous owners details. An email has been sent to be forwarded on