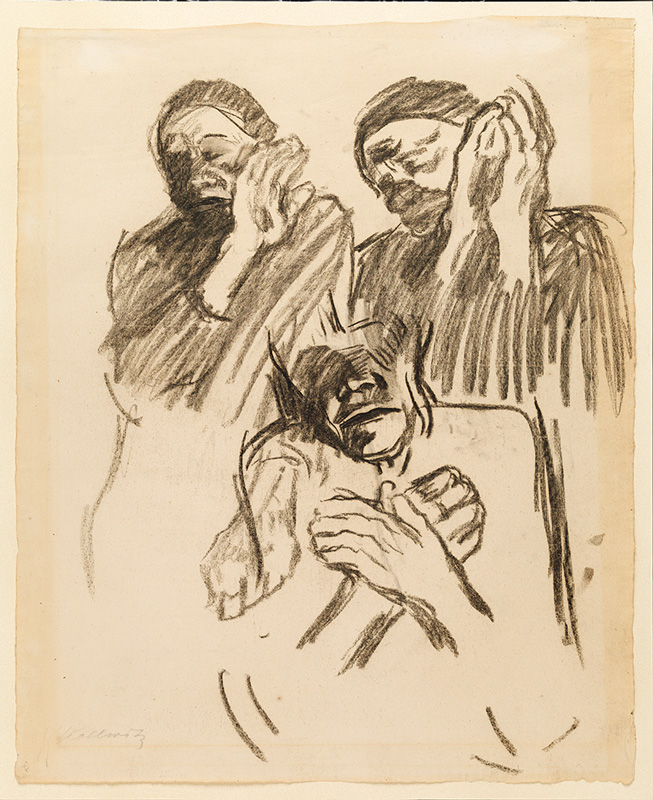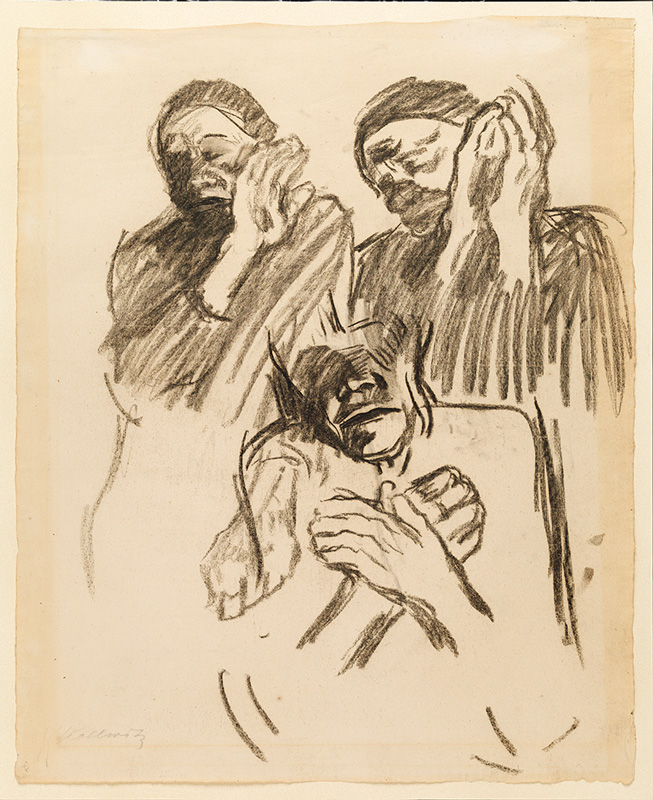 Drei Studien einer klagenden Frau
Art Funded

2018

Vendor

Simon Theobald
German artist Käthe Kollwitz is celebrated for her touching drawings, prints and sculptures of the urban poor, often focusing on mothers and children.
She trained at art schools for women in Berlin and Munich and is closely associated with German Expressionism. This was acquired by the Huntarian along with another of Kollwitz's charcoal drawings, Frau mit Kind im Arm. Both these signed drawings represent the artist's most characteristic subject, that of women's suffering. Drei Studien einer klagenden Frau shows three studies of a wailing woman with her hands in different expressions of anguish.
UK public collections have strong holdings of Kollwitz's prints, but there are thought to be only two drawings by the artist in British institutions. The Hunterian's acquisition of these examples is, therefore, a significant addition both for the city of Glasgow and for the nation as a whole.
Provenance
Ingeborg Tremmel (1925-2002) Furstenfeldbruck, near Munich; sold as part of the Tremmel collection, Ketterer Kunst, 2003; Simon Theobald.