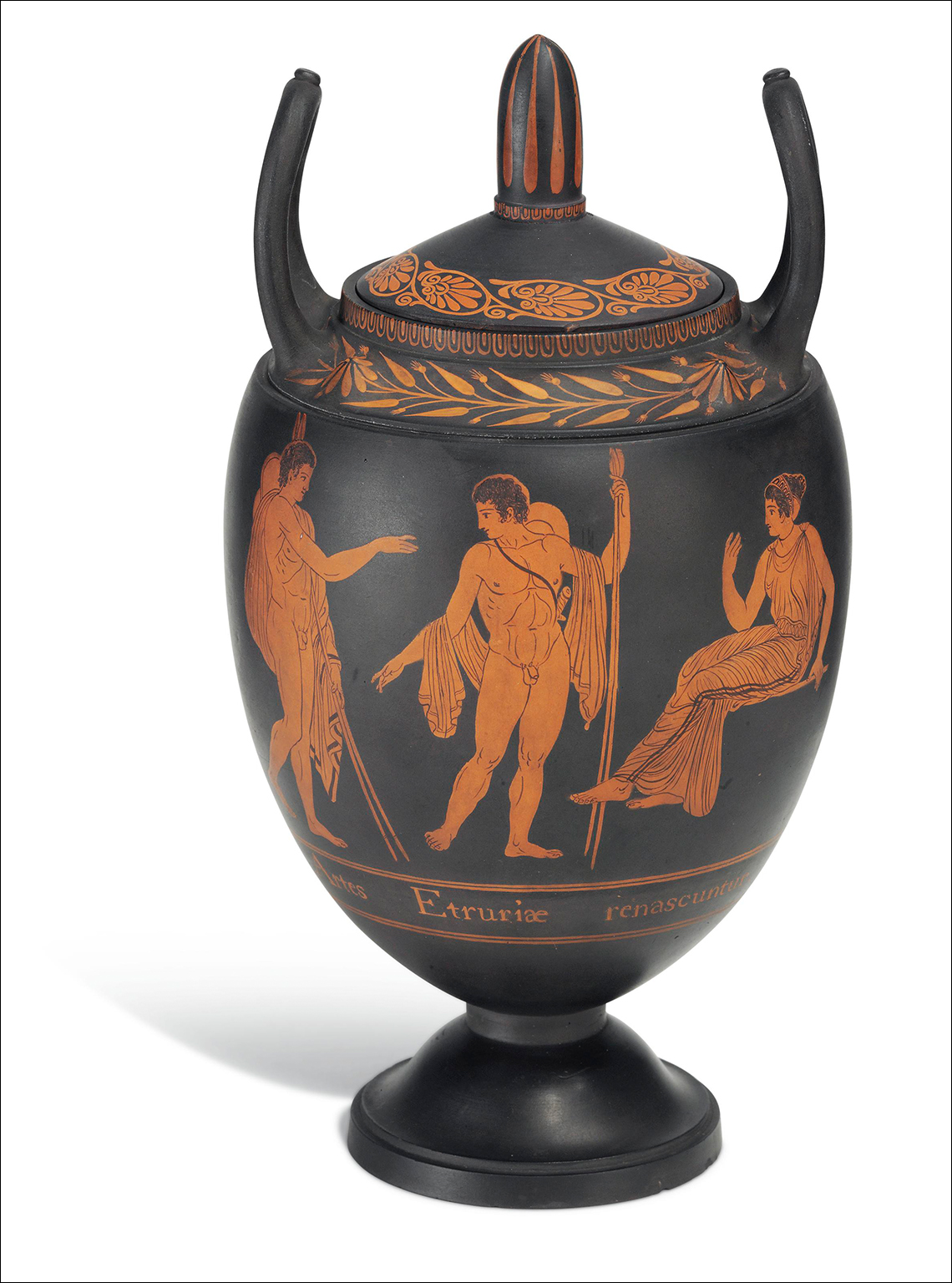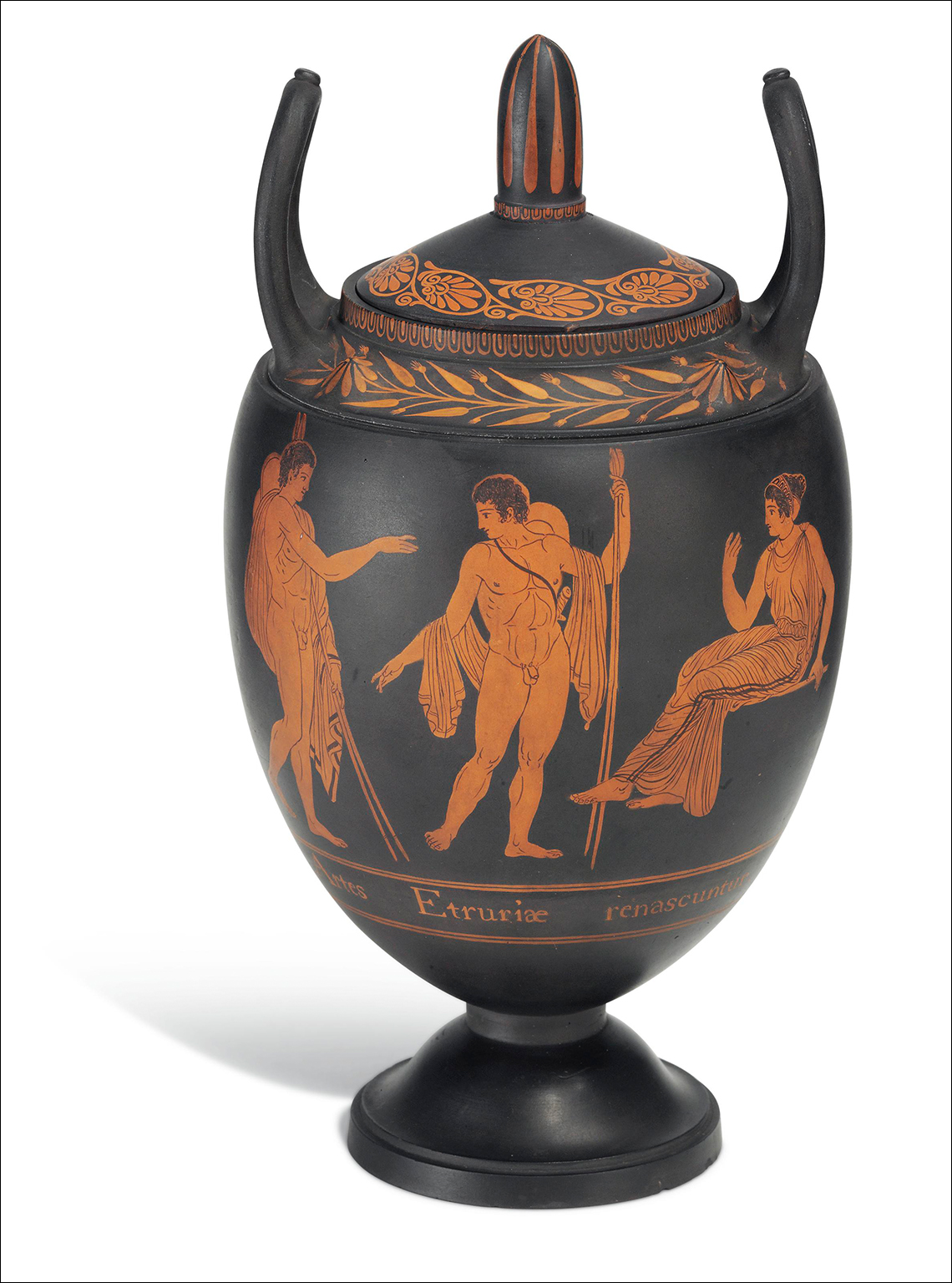 First Day's Vase
Art Funded

2018

Dimensions

25.4cm heigh in Christie's catalogue, 14cm diameter

Vendor

private collection
Josiah Wedgwood is regarded as one of the most important British potters of the 18th century and his Etruria factory was the first purpose-built pottery works in Staffordshire.


To mark the opening of the factory in 1769, Wedgwood threw six basalt vases himself while his business partner, Thomas Bentley, powered the wheel. This vase is one of four surviving examples from those six.

After they were made, the vases were sent to the partnership's decorating shop in London with the instructions that they should be finished 'as high as you please but not sold, they being [the] first fruits of Etruria'. The vases were decorated in a neoclassical style using Wedgwood's encaustic painting technique, almost certainly by the artist John Hopkins Craft (1730-1811).

Of all the pottery made during Wedgwood's lifetime, the First Day's Vases are the only pieces that can be shown to have been made by Wedgwood himself. Small variations in decoration make all four vases different, but this is the only one to have egg-and-dart decoration to the rim and base of the finial, making it unique.

This First Day's Vase now joins the Potteries Museum & Art Gallery, home to one of the most significant collections of 18th-century Wedgwood pottery in the world.
Provenance
The vase passed by descent through the Wedgwood family from Josiah Wedgwood (1730-1795) to Doris Audrey Wedgwood (1894-1968), who married Thomas G R Makeig-Jones; by descent to their daughter Anne Makeig-Jones (1934-); sold Sotheby's, London July 20