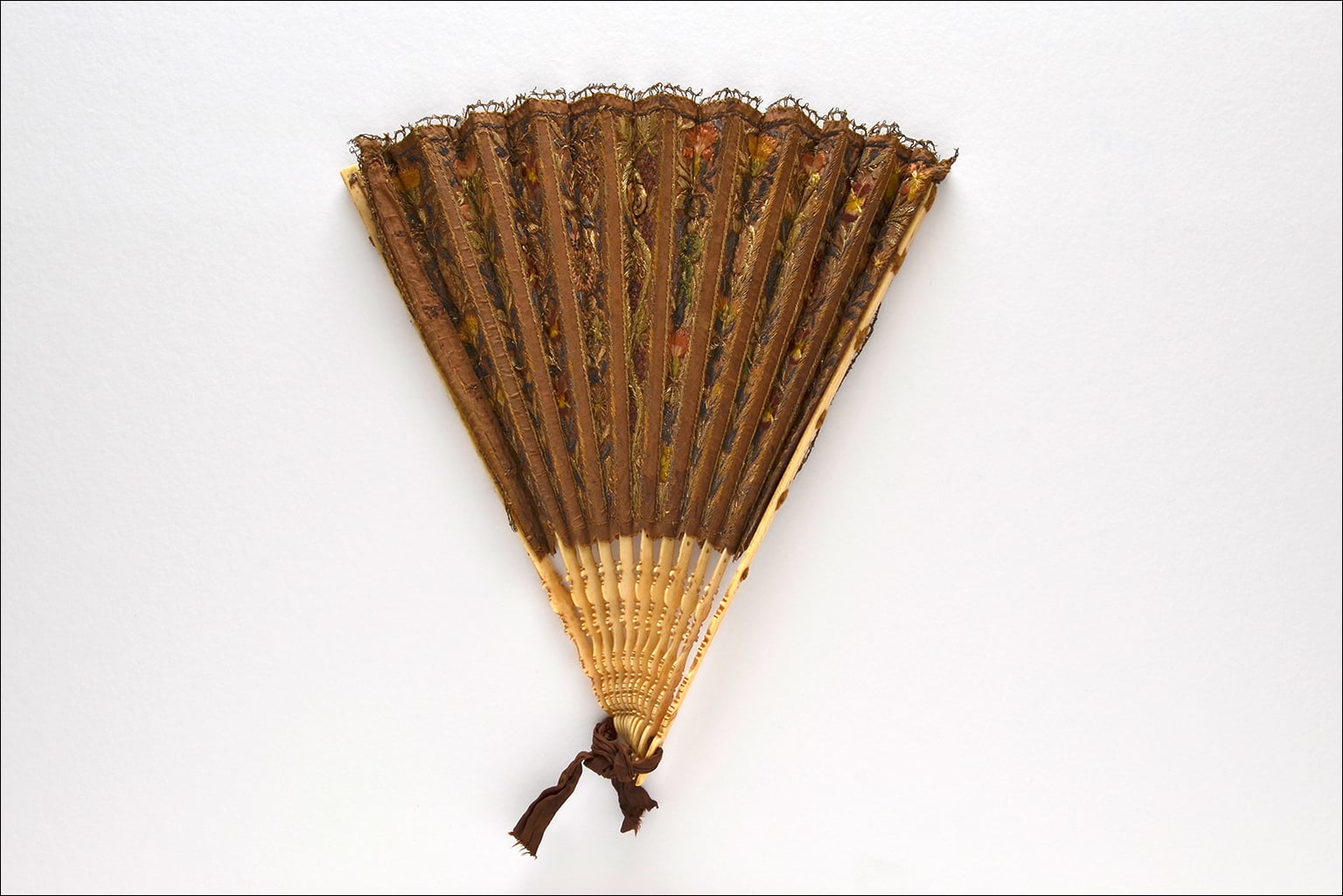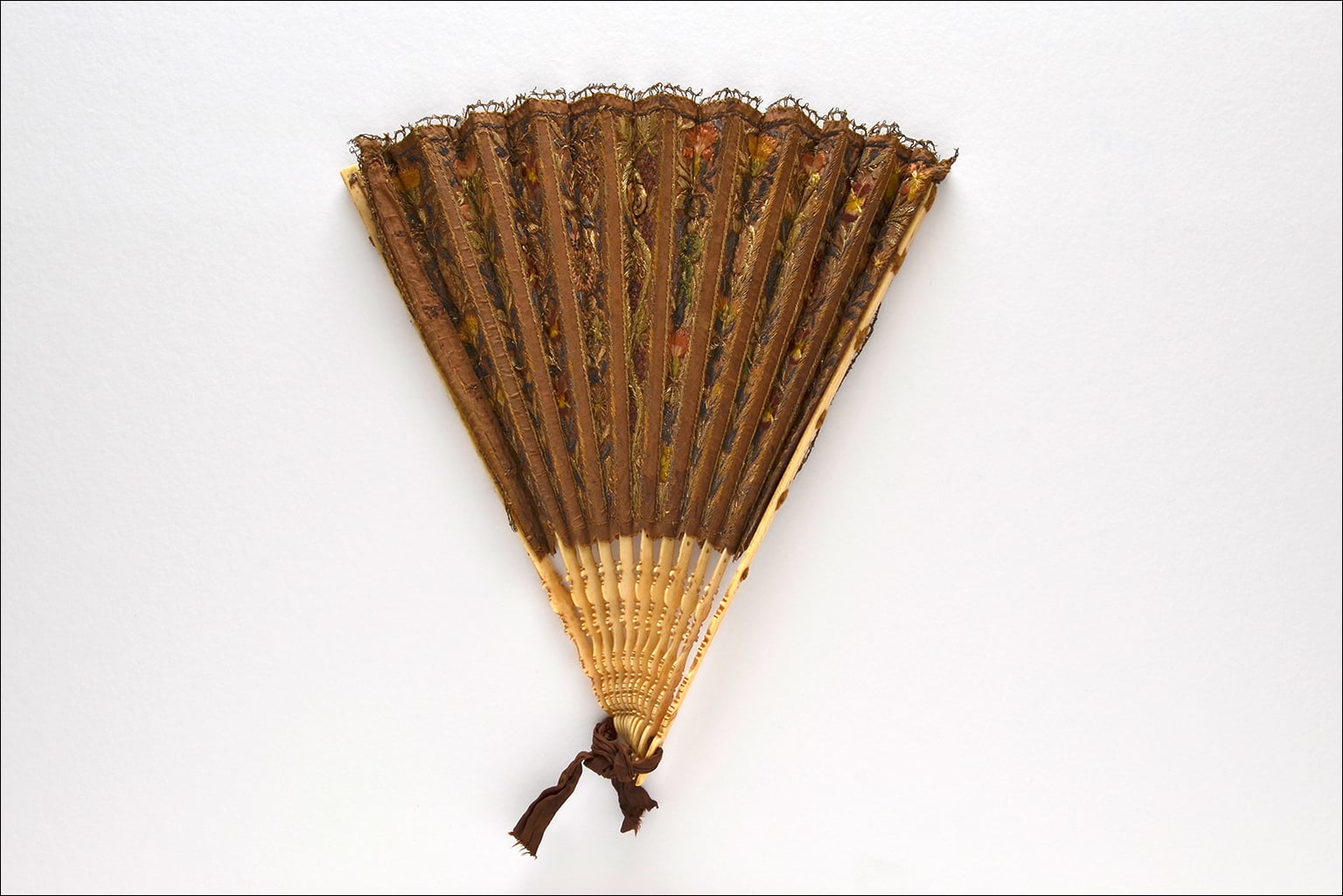 Elizabethan Folding Fan
Art Funded

2015

Dimensions

19 × 29cm

Vendor

Private vendor
The earliest fans to arrive from trading destinations such as Venice and Portugal took the form of rigid screens fixed to jewel-encrusted handles.
But folding models from the East had become fashionable by 1588, when repairs to fans 'with branches of Iverye' are recorded in the inventories of Elizabeth I. The condition of this fan is exceptional, with the polychrome embroidery on the leaves still clearly showing a decoration of vines, flowers, fruits and a snail. More than 400 years old, it now represents a unique record of fan-making in Britain before the trade began to flourish with the arrival of the French Huguenots in the late 17th century.
Provenance
Purchased by the current owner, Mrs A E Sanger, at Phillips London, c. 1975. The Museum has agreed to carry out an Art Loss Register search.