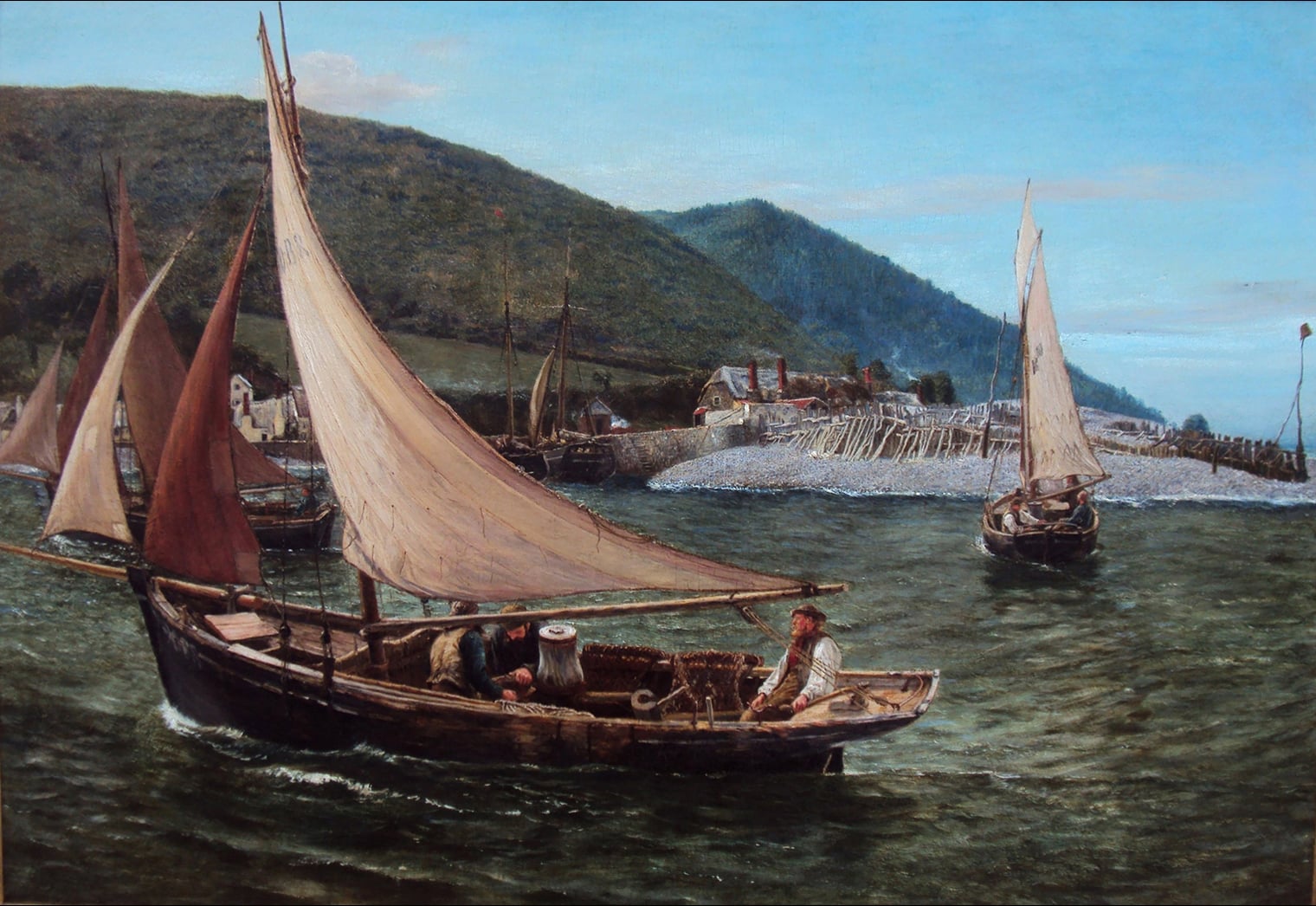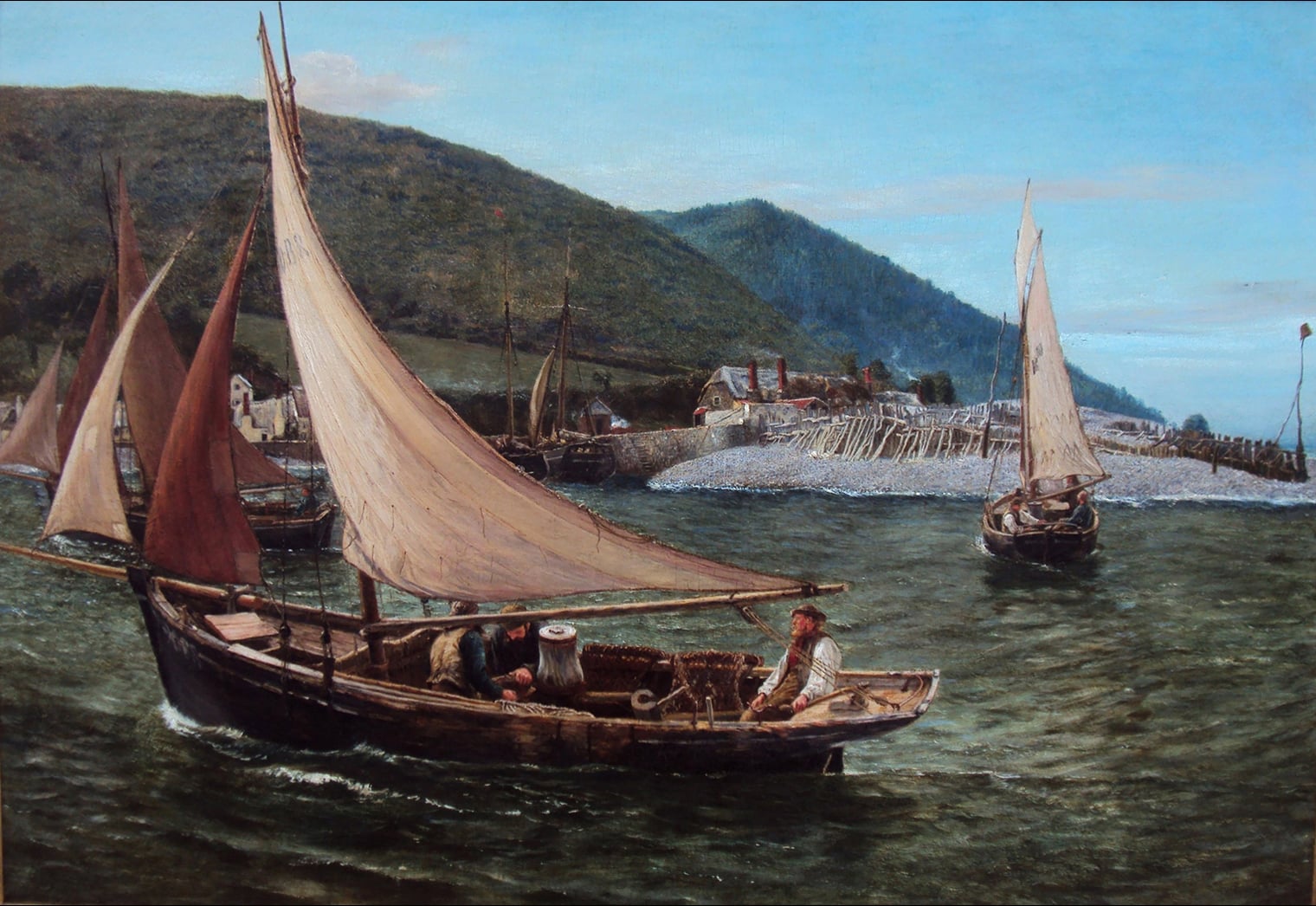 Oyster Dredgers at Porlock Weir, Somerset
Art Funded

2015

Dimensions

92 x 173cm

Vendor

David and Elsa Stranberg
Oyster dredging was still an important industry at Porlock Weir on the Somerset coast when this handsome picture was painted in the late 19th century.
Charles Napier Hemy, a recognised master of coastal scenes with three canvases in the Tate collection, shows sloops sailing close to the shore, with oyster nets clearly visible in the boat in the foreground. The sloopÂ's number, BR69, is also visible, showing that it was registered in Bridgwater. Such details make this painting more than just a pleasing picture: it is also a remarkable record of working life in Somerset and therefore a significant acquisition for the county museumÂ's collection. It is the only known work by Hemy, who was born in Newcastle and died in Cornwall, to be set in Somerset. Oyster Dredgers comes to the museum at a timely moment. The oyster industry died out at Porlock Weir in the early 20th century but attempts are now being made to revive it. In April 2014 10,000 seed oysters were placed in the sea there as part of a community food-based project, making this painting an important link in a story which stretches from at least the early 18th century to the present day.
Provenance
Private collection; David and Elsa Strandberg. Featured in Summer 2015 AQ.