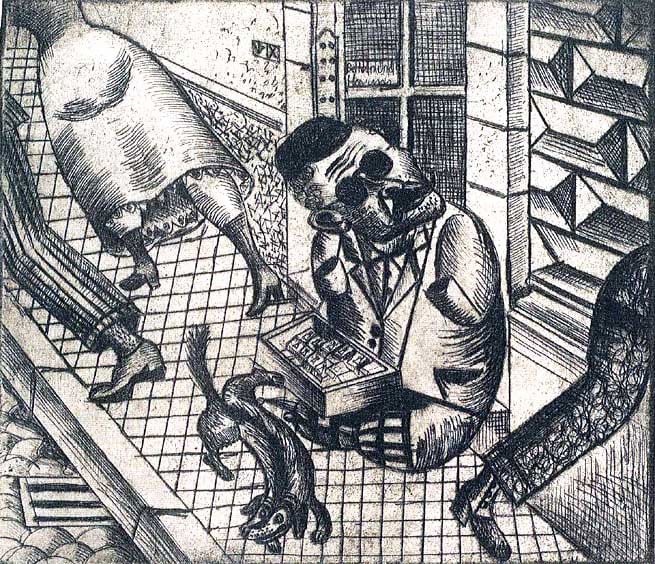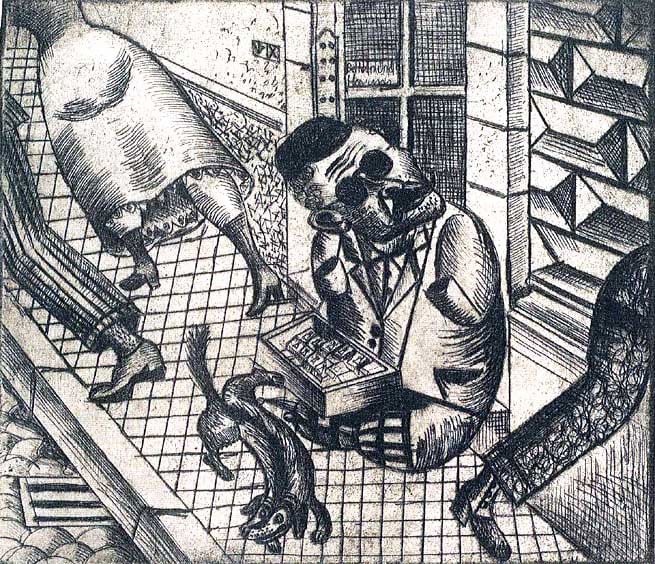 Streichholzhandler (Match Seller)
Art Funded

2014

Dimensions

25.8 x 30 cm

Vendor

Christie's
A wall decorator by trade, the Dresden-trained artist Otto Dix was initially enthusiastic about the First World War, enlisting to take part in a conflict that he saw as a necessary cleansing of the old order.
Serving on the front line exposed Dix to the brutal reality of war, and by his return to Germany Dix's views had shifted radically. Returning to Dresden, Dix and his mentor Conrad Felixmüller cofounded the Sezession Gruppe, a short-lived collaboration of German Expressionist artists producing works that captured the atmosphere of disillusionment in Weimar Germany and emphasised achieving political change through pacifistic means. Streichholzhandler, a rare proof from Dix's time in the Sezession, depicts a maimed war veteran selling matches on the street, ignored by passers-by and urinated on by a grinning dachshund. New Walk Museum and Art Gallery hosts Britain's largest holding of German Expressionist works, and Streichholzhandler joins the collection for the new display 'Expressionism: The Total Artwork'.
Provenance
Gustav Gerold collection, Bonn. An Art Loss Register search has been commissioned.