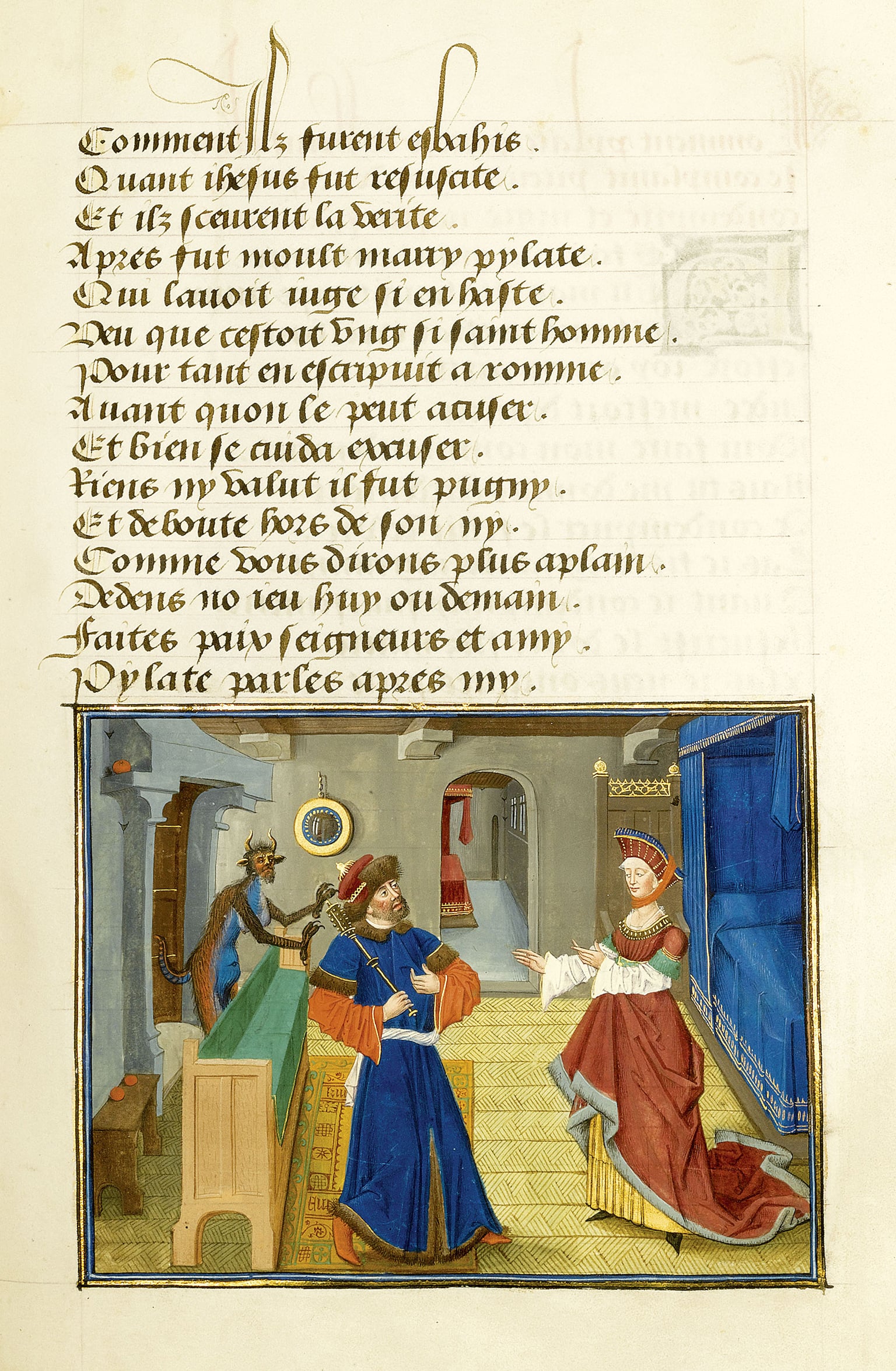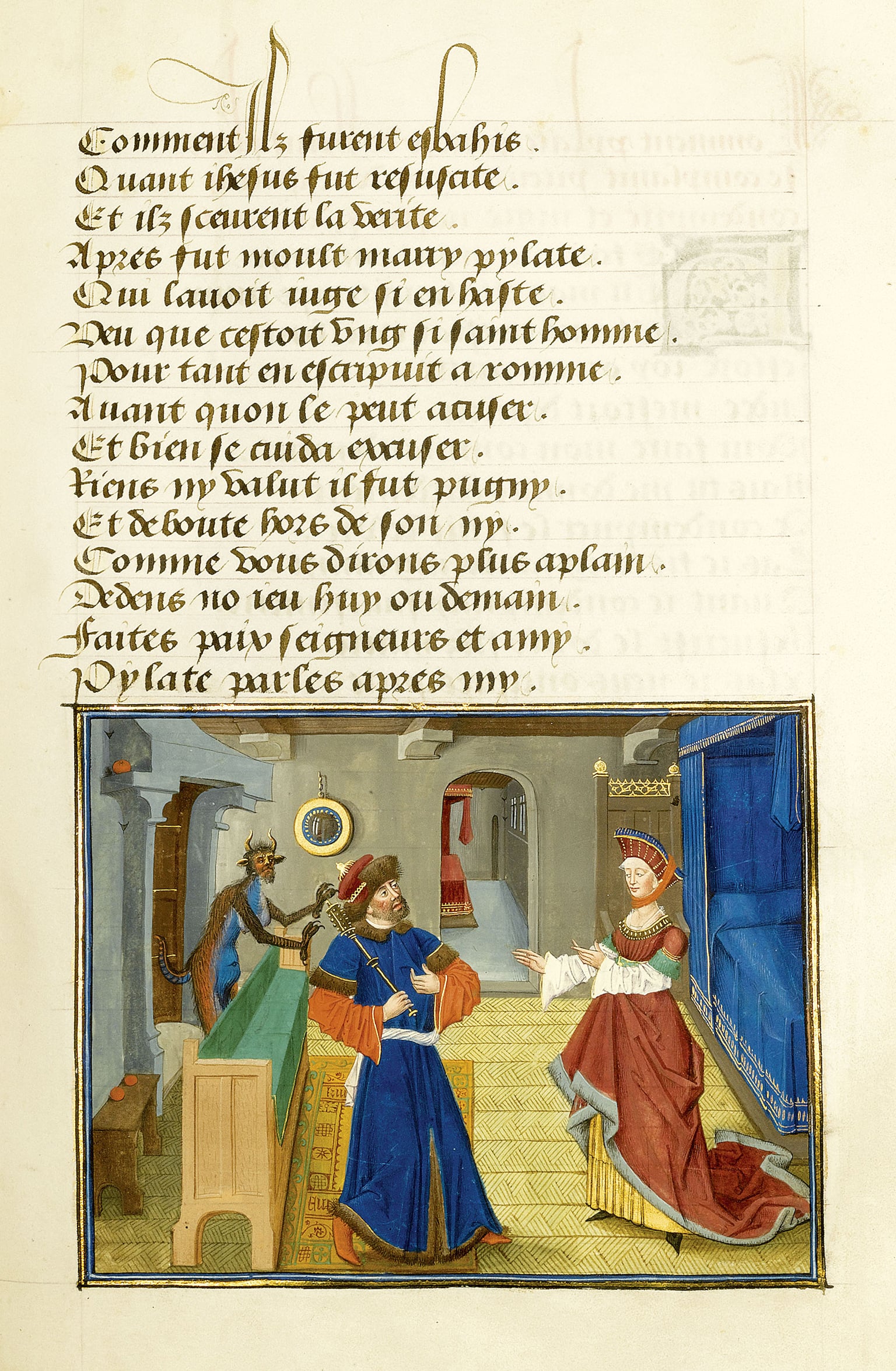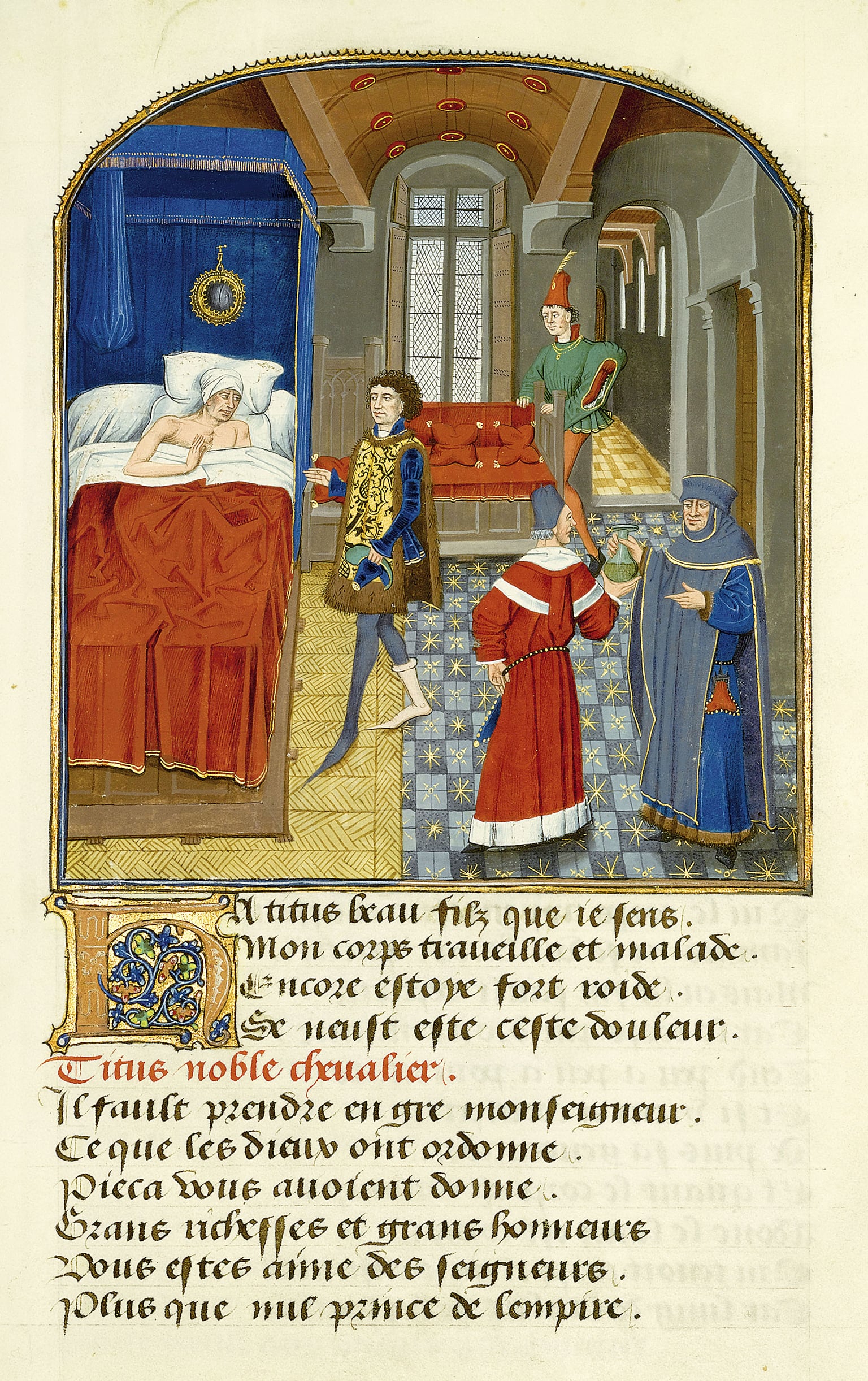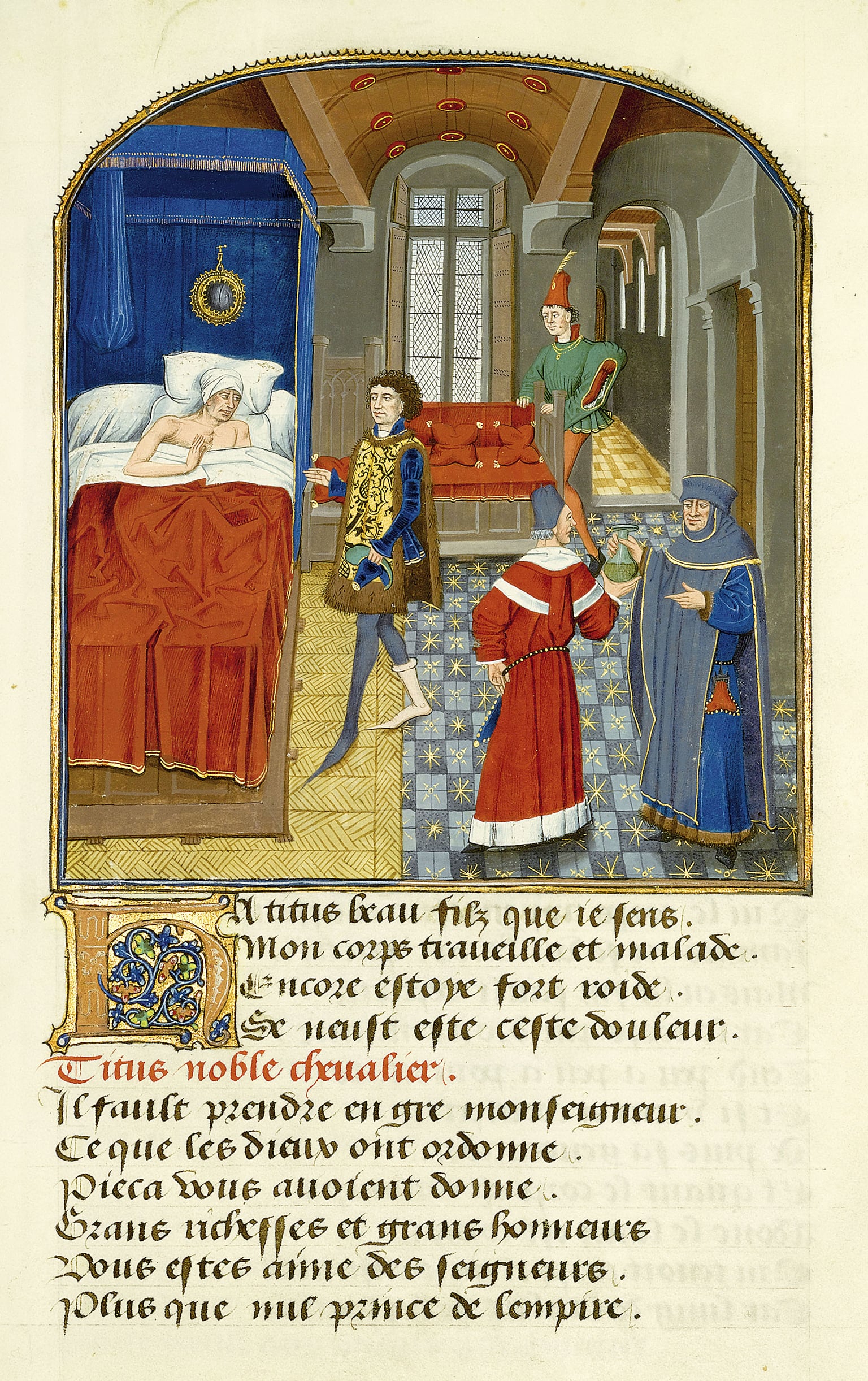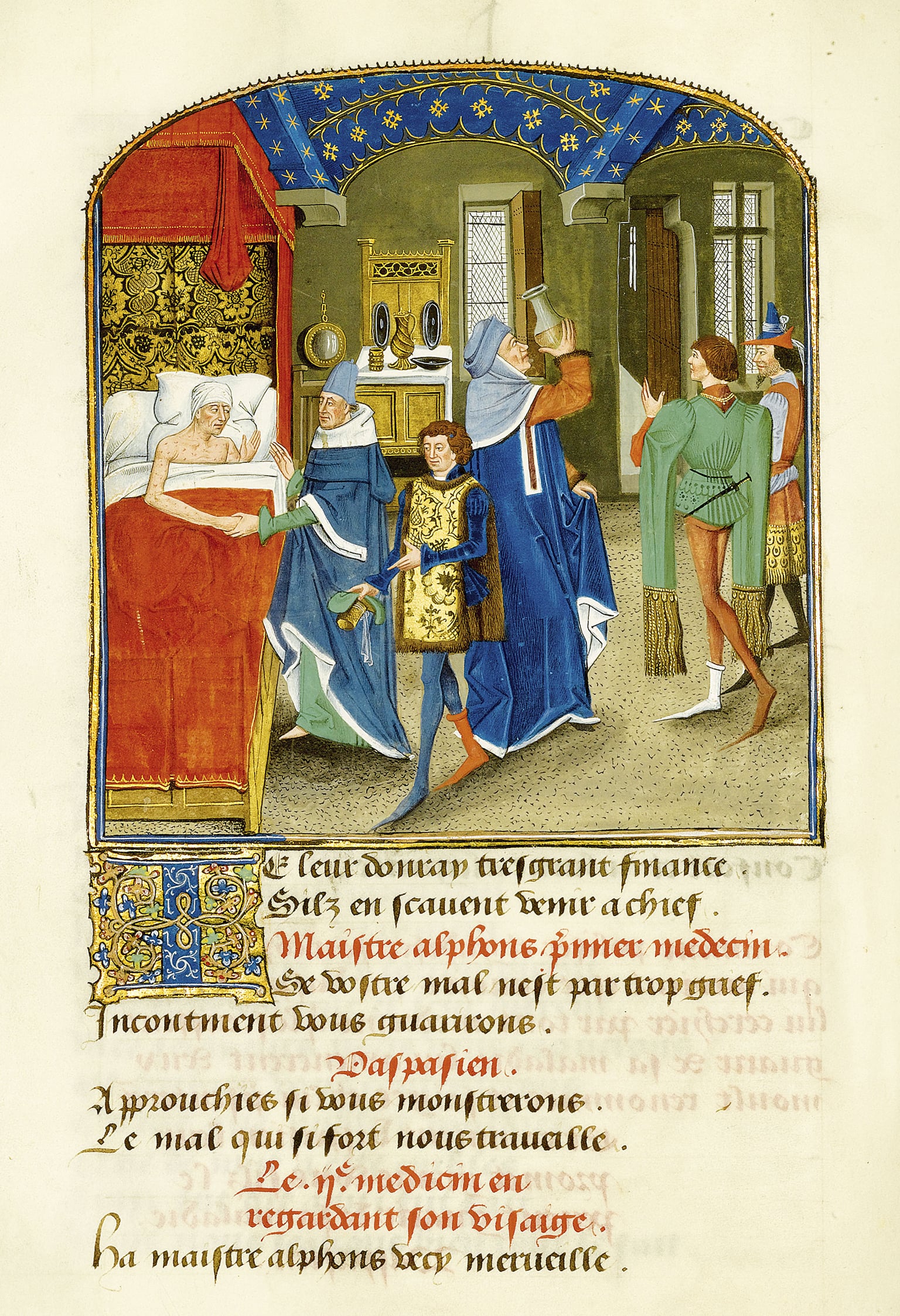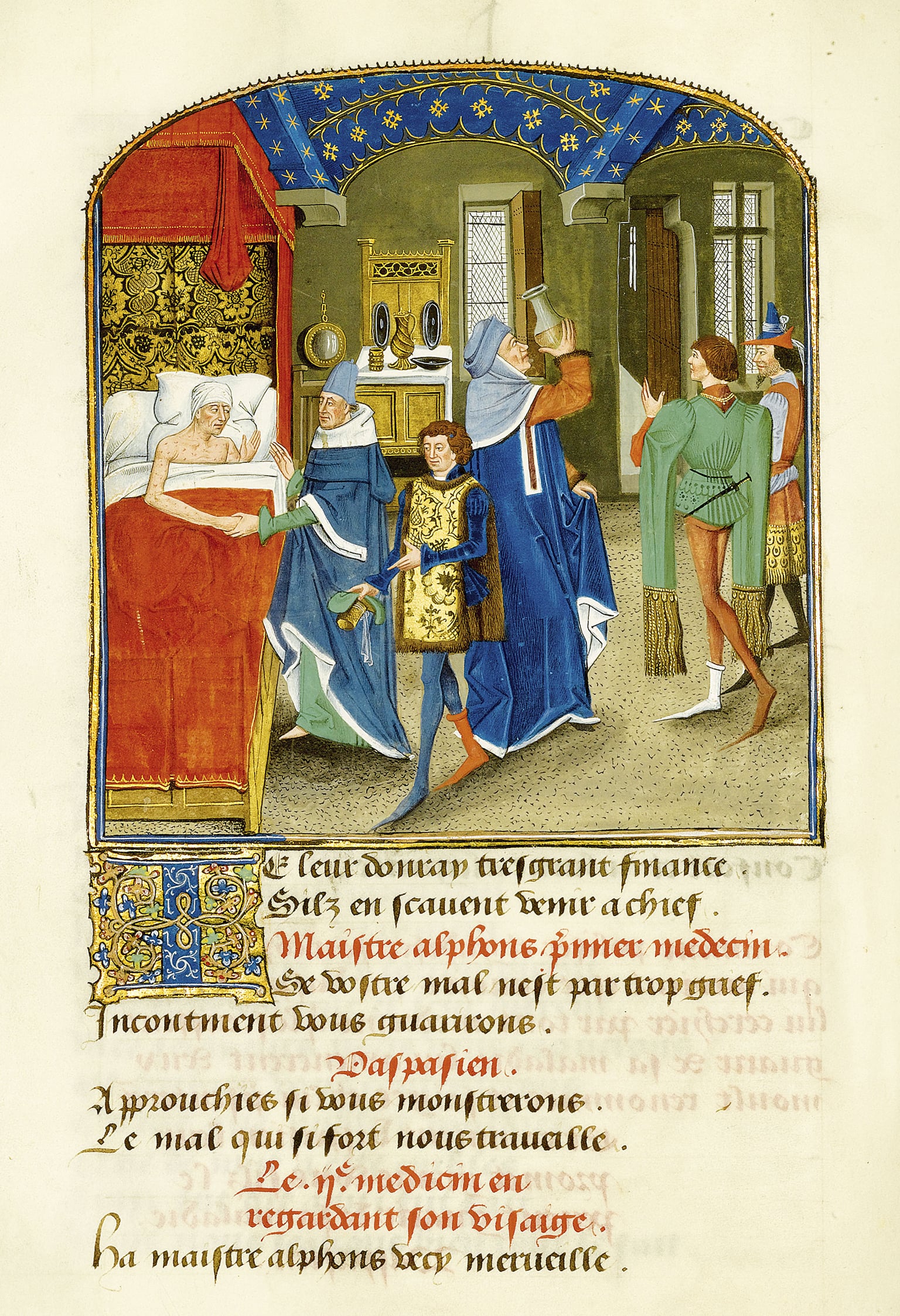 Philip the Good's copy of the Mystère de la Vengeance by Eustache Marcadé
Art Funded

2014

Dimensions

37 x 26.5 cm

Vendor

Trustees of the Chatsworth Settlement
In 1463 Philip the Good, Duke of Burgundy, attended a performance of Mystère de la Vengeance, a 'mystery' play by Artois-born playwright Eustache Marcadé.
Duke Philip was one of the greatest book collectors and art patrons of his time, and around 1465 he commissioned this luxurious manuscript, perhaps as an extravagant record of the event. Today, it contains the only surviving complete text for the play. The manuscript features 20 superb miniatures by the artist Loyset Liédet showing key scenes in the play's narrative. It is the finest surviving illuminated manuscript of any medieval drama, and is of particular importance for the study of 15th-century theatre, for which few documents survive. Despite having passed through the libraries of some of the greatest book creators for over half a millennium, the manuscript remains in exceptionally fine condition, and the illuminations remain as vivid as they day they were created. The manuscript was allocated to the British Library through the government's Acceptance in Lieu scheme, and the acquisition was completed thanks to grants from the Art Fund and the Friends of the British Library.
This work was acquired with assistance from the Wolfson Foundation.
Artists include
Provenance
Philip the Good, duke of Burgundy; in the inventories of the Burgundian library 1467-1577; left collection by 1643; Rene-Francois, marquis de la Vieuville, c. 1707-1710; Bibliotheca Lamoniana; John Ker, Duke of Roxburghe; William George Spencer Cavendish;