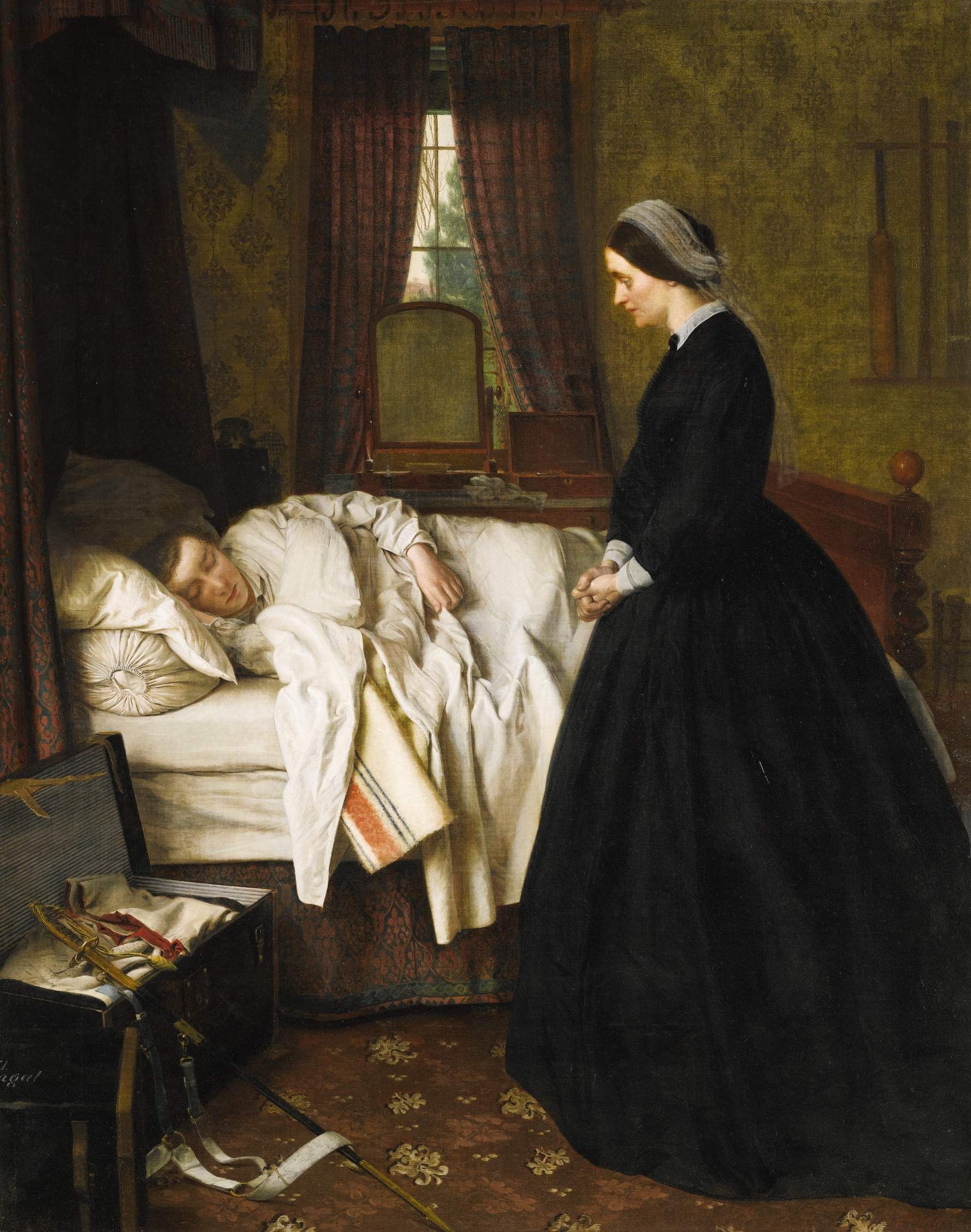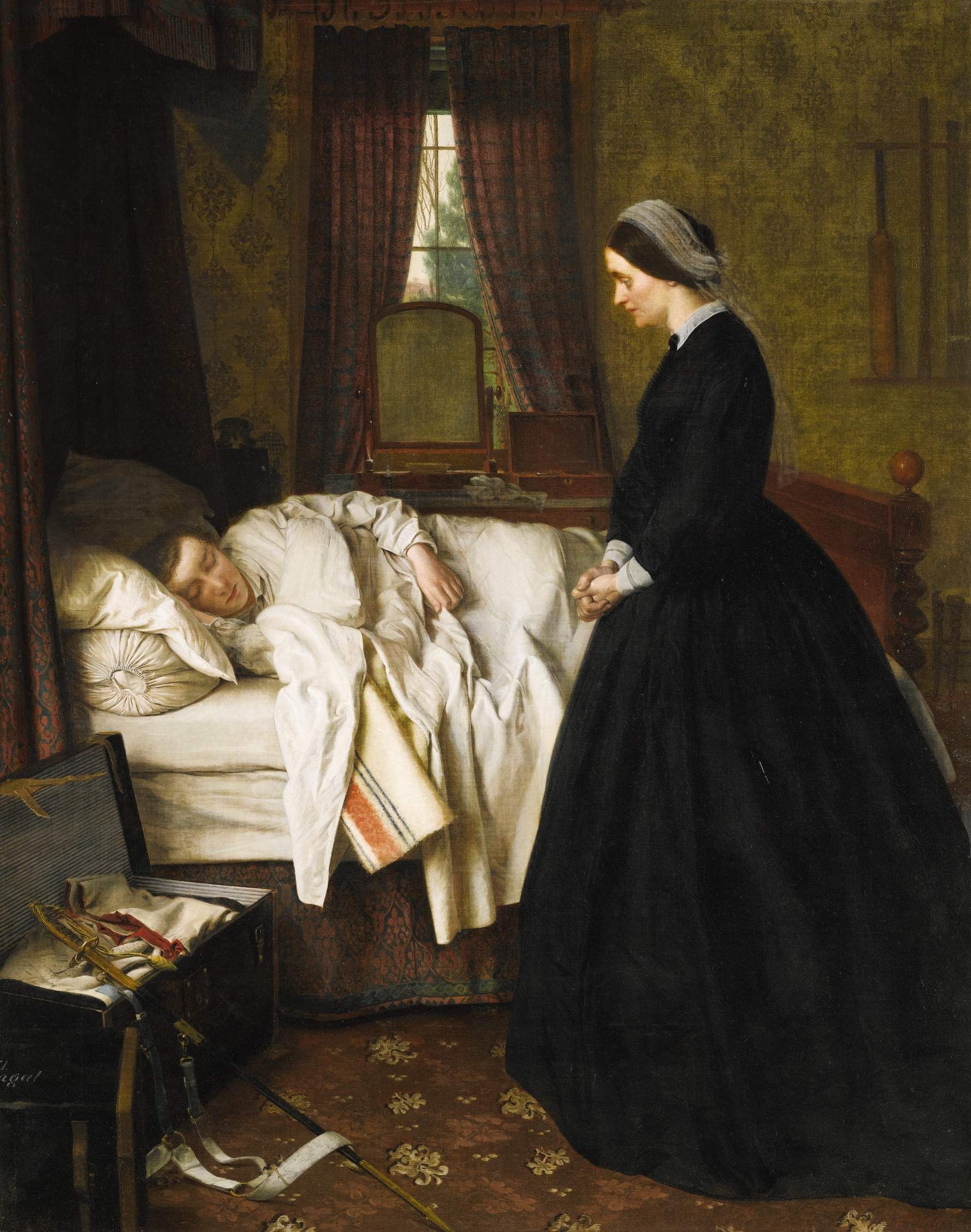 The Sleeping Soldier
Art Funded

2013

Dimensions

93 x 72.5 cm

Vendor

Sotheby's
Henry Nelson OÂ'Neil was born in St Petersburg to British parents in 1817, and moved to England aged six.
By 19 he had enrolled at the Royal Academy Schools in London, founding a group called 'The Clique' which rebelled against the academy's conservative teaching. While the members of the group weren't united by a single aesthetic, they were all interested in contemporary social issues, a trait they shared with Charles Dickens, a close associate of the group. O'Neil became a regular exhibitor at the Royal Academy and British Institution, and his greatest works portrayed the domestic lives of British soldiers. His most famous painting, Eastward Ho! August 1857 (now in the Museum of London) depicted a group of soldiers bidding their families farewell before departing Gravesend bound for conflict in India. The Sleeping Soldier (1860-69) explores a similar theme, presenting a soldier removed from his military setting. It shows a well-furnished bedroom in a middle-class home, with a mother attending a young, sleeping man. While the scene itself is calm, there are suggestions of the impact of distant conflicts. The mother wears black, perhaps indicating the death of another family member, while a cricket bat hanging on the wall and a sword resting on a dresser are reminders that sportsmen in peacetime became soldiers in war.
Provenance
An Art Loss Register Search has been commissioned.