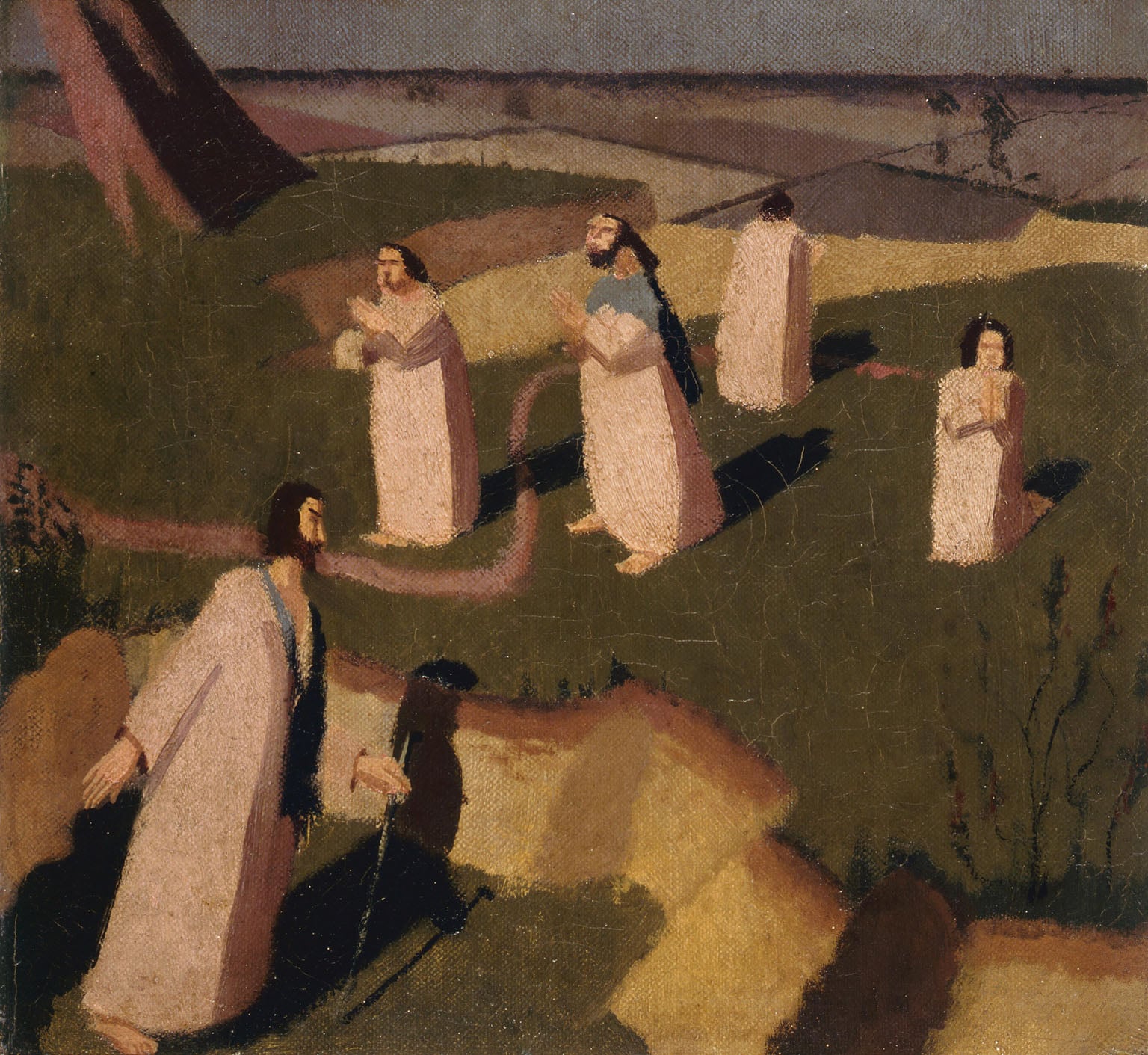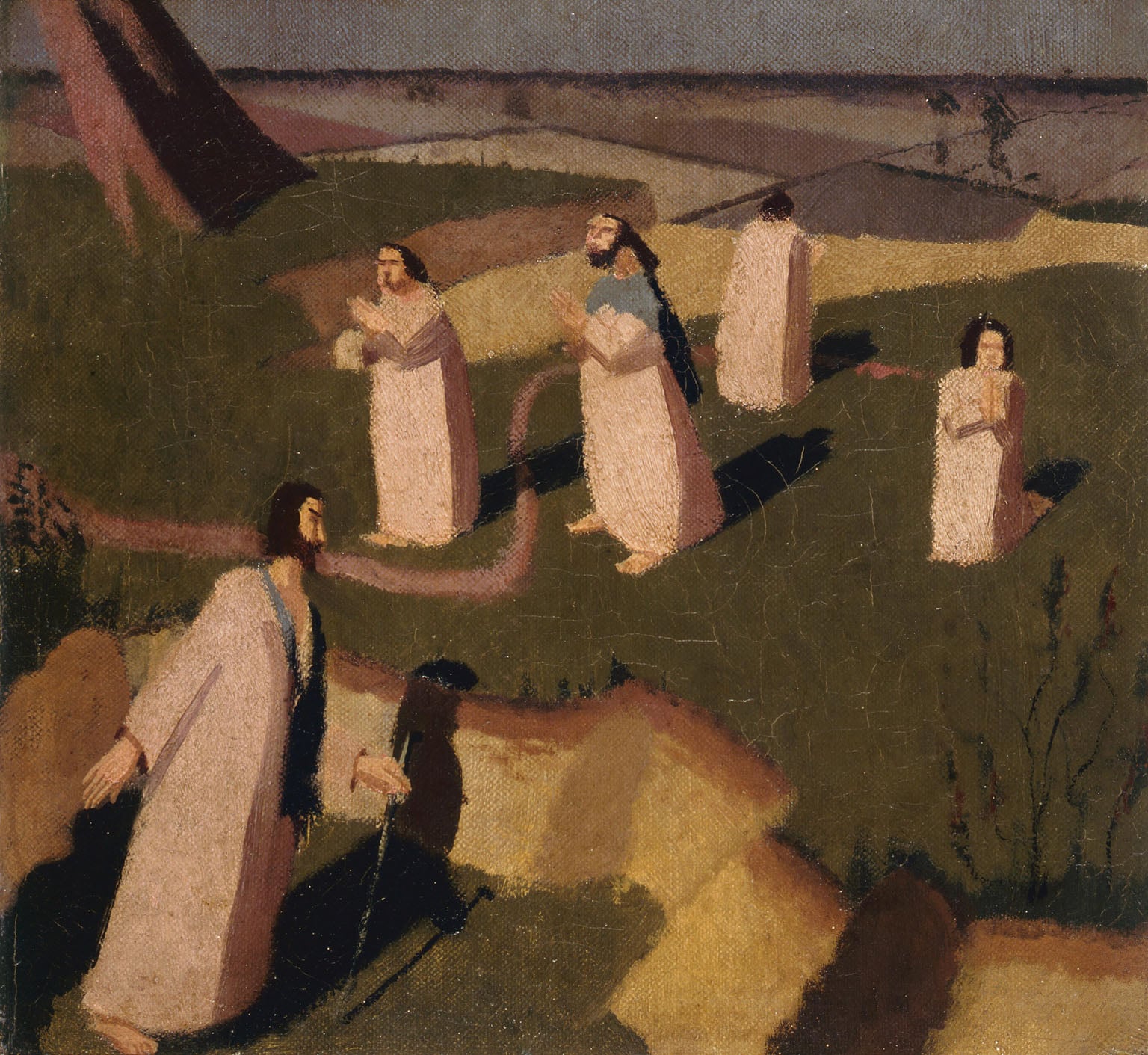 1) John Donne arriving in Heaven; 2) Scrubbing Clothes; 3) Making a Red Cross; 4) Making Columns for the Tower of Babel; 5) Builders of the Tower of Babel
Art Funded

2013

Dimensions

1) 37 x 40.5 cm; 2) 18 x 23 cm; 3) 18 x 23 cm; 4) 54 x 49 cm; 5) 31.5 x 60.5 cm

Vendor

Sotheby's
These five paintings span over 20 years of the artist's career.
The earliest painting, John Donne arriving in Heaven, was created in 1911 when Spencer was a 20-year-old student at the Slade School of Art, while the latest, a pair of paintings showing the building of the Tower of Babel, were created in 1933 after Spencer was approached to paint two decorative panels for the newly built Cambridge University Library. While the library commission would ultimately go unrealised following budget issues, the works now have a permanent home in Cambridge after being acquired for the Fitzwilliam. The other two works in the group, Making a Red Cross and Scrubbing Clothes, were painted in 1919 after Spencer returned from war. Spencer had been commissioned to create war art by the Ministry of Information, but the studies were eventually used as the basis for his paintings in Sandham Memorial Chapel.
Provenance
1) Purchased from the artist by Jacques Raverat; Gwen Raverat; by descent to Sophie Gurney. 2)-5) Purchased from the artist by Gwen Raverat; by descent to Sophie Gurney.