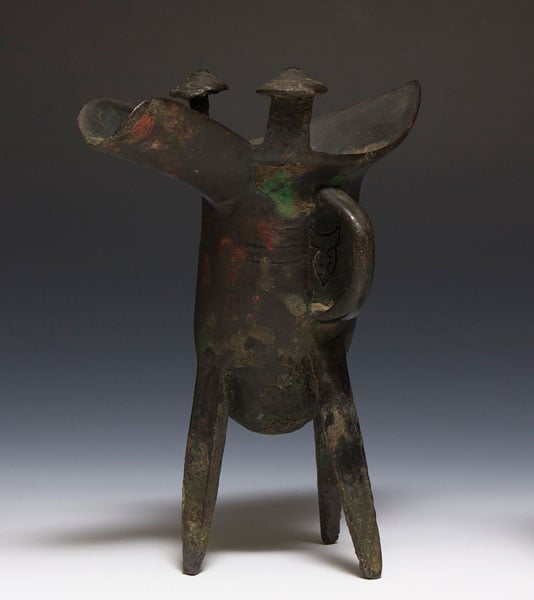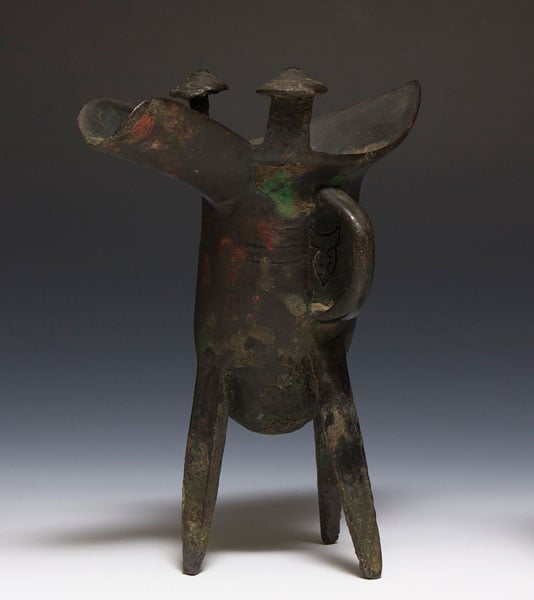 1) Gu Vessel, 2) Jue Vessel
Art Funded

2011

Dimensions

1) height: 24 cm, 2) height: 18 cm

Presented by

Irene Noel-Baker through The Art Fund
The bronze gu is a particularly welcomed gift, as it is one of the few classic Bronze Age vessel shapes not currently represented in the museum's collection (main illustration).
It has an obscured inscription which will hopefully be uncovered during conservation, and potentially this could create a link between this piece and other bronze vessels of the period. The jue vessel features a proto-character near the handle, which could be an invaluable tool to link this vessel with others in collections around the world. Both works are presented by Irene Noel-Baker in memory of Barbro Sonander.
Provenance
Barbro Sonander, Peking circa 1953-1956; by descent to donor Irene Noel-Baker.